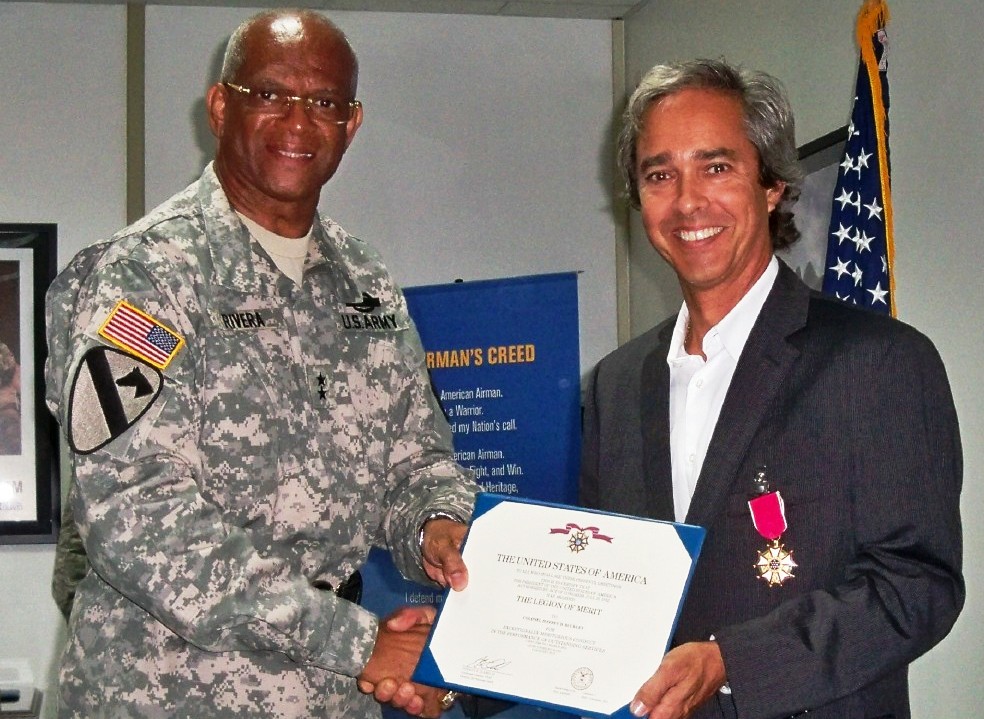 The assembly room at the 285th Civil Engineering Squadron Air National building was nothing but snappy salutes, precise steps and inspection-ready camouflage uniforms on Saturday afternoon.
Col. Jeffery D. Buckley, who retired in March, was awarded the Legion of Merit for his years of meritorious performance. According to a press release, the Legion of Merit is conferred on individuals in the Armed Forces "who have distinguished themselves in the performance of outstanding services."
V.I. National Guard Adjutant Gen. Renaldo Rivera presented the award to Buckley.
About 50 Air National Guard members were in attendance, and other awards presented included:
– State Commander in Chief Neville Lee –meritorious service medal;
– Sr. Master Sgt. Pamela Depusoir – meritorious service medal;
– Master Sgt. Shermaine Seales – commendation medal and achievement medal;
– Master Sgt. Michelle Huggins – achievement medal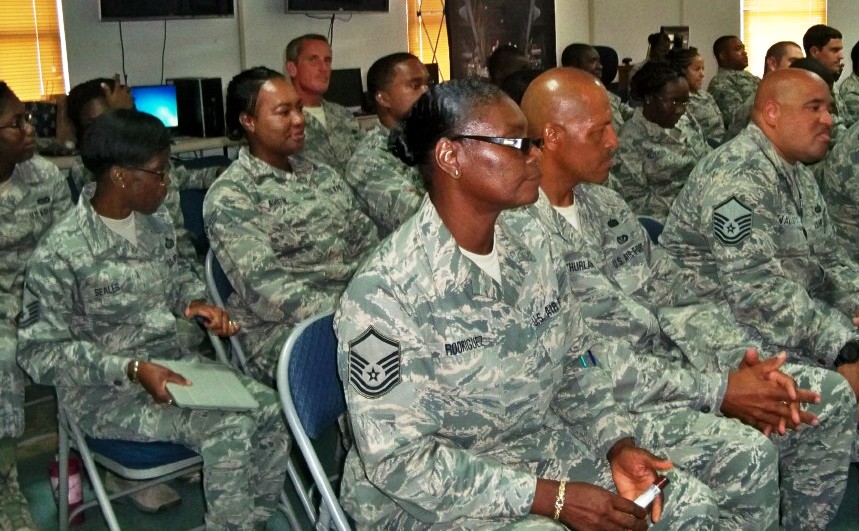 There were 34 other Air National Guard members that received medals for five-years of service to the Virgin Islands.
Besides Air National Guard members who stood at attention through the ceremony, members of the media and Sen. Judi Buckley, Col. Buckley's wife, attended the ceremony at the base at Manning Hill across from the Roebuck Industrial Park on St. Croix.