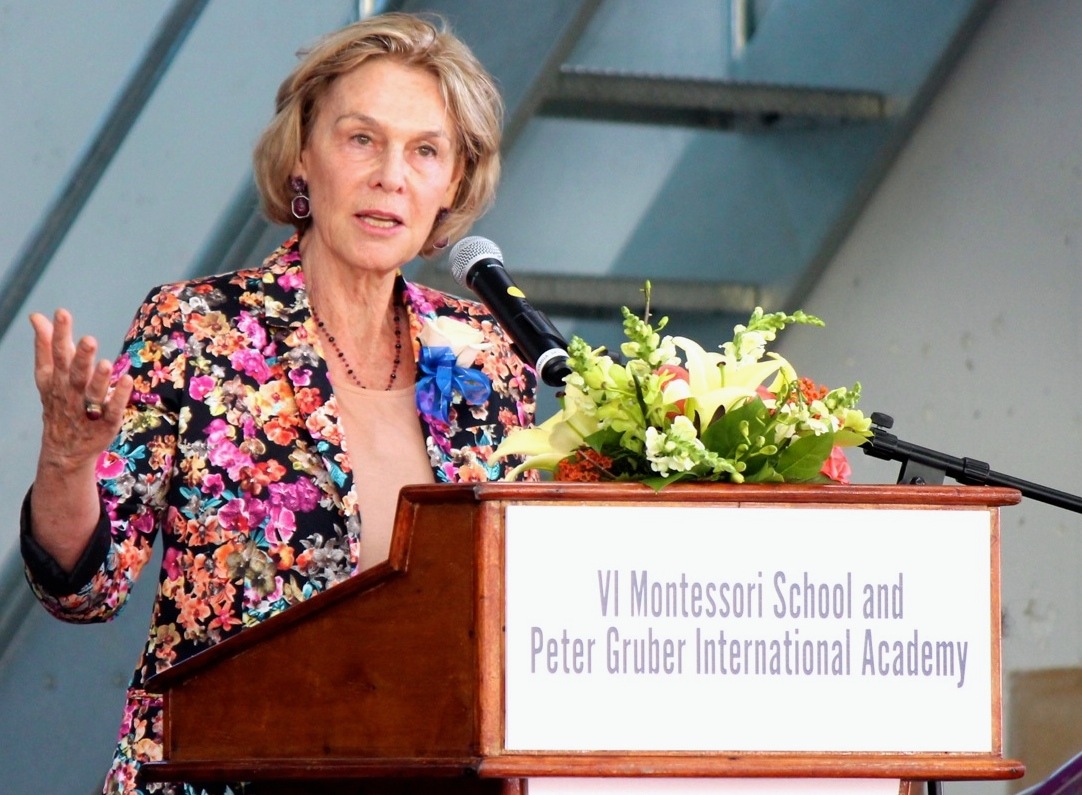 More than 150 people celebrated the life of philanthropist Peter Gruber on Monday during the ribbon-cutting ceremony of his namesake school's newest facilities.
The V.I. Montessori School and Peter Gruber International Academy now has a new amphitheater, a performance center, an outdoor sports area, a solar and sports awning, an enlarged soccer and sports field, a new science lab and new classrooms. Montessori School officials emphasized how Gruber made it all possible.
Montessori's head of school, Michael Bornn, said "the best school in the V.I. would merely be an idea" without Gruber.
"Peter was an intelligent man with a terrific vision, and yet very humble," Bornn said. "Peter answered questions before other people knew there were questions that are on the table."
According to Bornn, Gruber understood the importance of educating Virgin Islanders who can then improve the islands. He said Montessori School is building on that vision.
Neil Prior, who knew Gruber for 25 years, spoke to the students about Gruber's intellectual interests, including cosmology, which Gruber considered "a neglected subject," neurology, and genetics.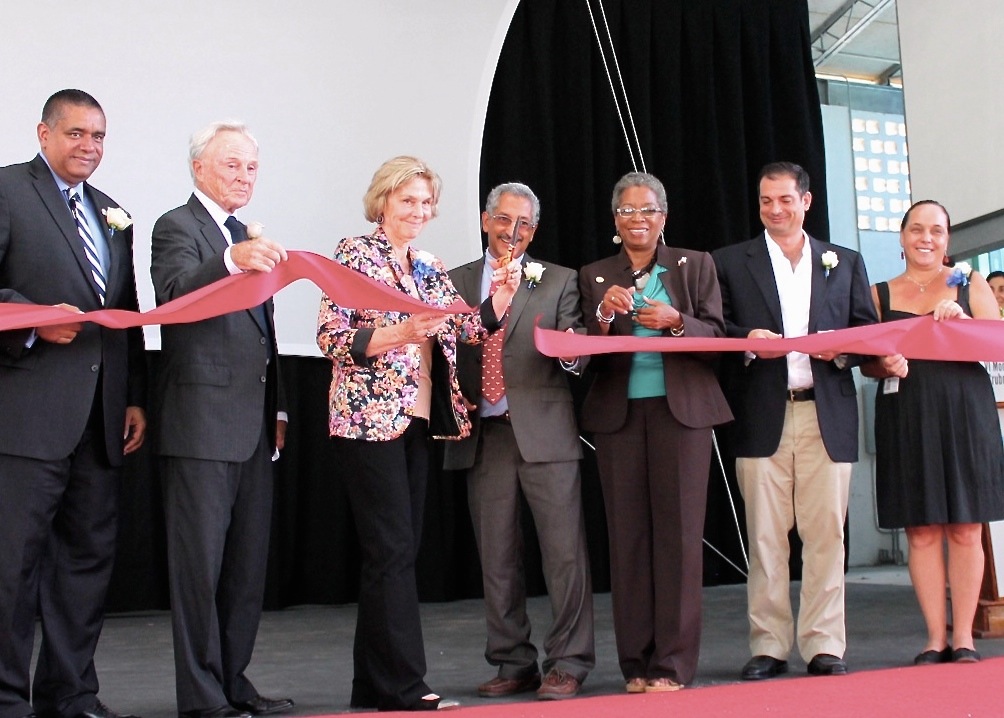 In 2011, Gruber partnered with Yale University to establish the Gruber Foundation, whose Science Prizes award a gold medal and $500,000 a year to individuals who perform groundbreaking work in each of these fields. The Gruber Program also awards prizes for exceptional work in justice and women's rights.
Gruber "had the vision to take the fortune that he had built and devote serious attention to how it could best be used to help mankind," said Prior.
Gruber's wife Patricia, who co-chairs the Gruber Foundation, told the immigrant's story: how Peter Gruber left Hungary with his family as a young boy because he was "too Jewish for Hitler," moved to India where he had to learn Urdu and English, got educated by Jesuit priests in the Himalayas, moved briefly to Australia, and finally, traveled to New York with only $300 in his pocket.
In New York, Gruber worked his way up the investment ladder and ventured to create his own investment company, Globalvest. Gruber invested in international stocks and built his fortune, according to Bornn, and eventually shared his wealth through the Gruber Foundation and the Peter Gruber International Academy.
Tommy Brunt, president of the school's board of trustees, spoke of Gruber's "mental toughness" in dealing with his many successes and failures. According to Brunt, Montessori School needs to find a way to institutionalize the teaching of grit exemplified by Gruber – getting up again and again in response to failure.
Gov. John deJongh Jr. said he remembers his first conversation with Gruber revolved around potholes and Gruber's insistence on getting them fixed.
Montessori School students, forming a large part of the audience, participated actively in the ceremony. Tenth-graders Alison Bartsch and Kendall Benjamin showcased a video they put together on Gruber's life, and junior and senior students shared a dance toward the end of the program.
"I witnessed that your incredible team of people here, all of you, is creating so much of what Peter fundamentally believed in," said Patricia Gruber.
Montessori School officials and Patricia Gruber cut the ribbon at the end of the ceremony and took a guided tour around the new campus.