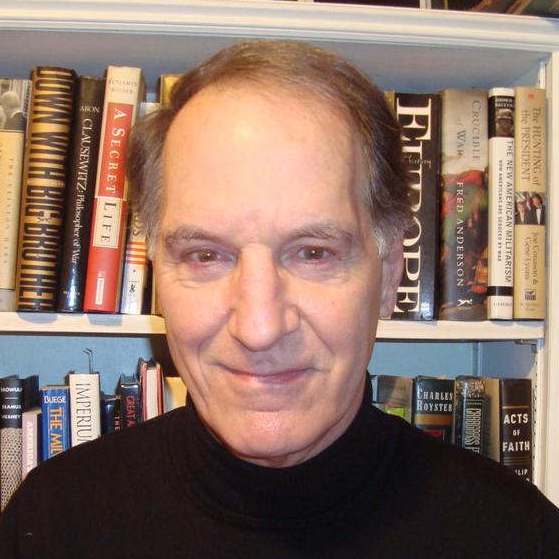 Talk to most New Yorkers, and they will be happy to inform you that they live in the center of the universe. This is especially true if they are part of the chosen elite who live in Manhattan, the Emerald City.
I used to think that they were unique in holding this self-important perspective. But, when I read my hometown newspaper's comments section, I realize that this attitude is hardly limited to New York. For example, whenever it snows in Milwaukee's suburbs, there are many comments that these snowflakes are proof positive that climate change is a hoax.
It seems that most people define the center of the universe by their current location. This is probably not such a bad thing in maintaining our self-esteem in an era in which the bottom 99 percent is on the skids. And, there is also the indisputable geographic truth that, as the T-shirt slogan said, "Wherever I go, there I am."
In this regard, Virgin Islanders are pretty much like everyone else on earth. In particular, like everyone else, they exaggerate the amount of time that others spending thinking about them and their problems. And, unfortunately, these others who don't think much about them include leaders who have the ability to have a real impact on those problems.
The unhappy reality is that the social distance between those leaders and ordinary Virgin Islanders is probably greater than the distance from Christiansted to Washington D.C. As the joke goes, when asked if they think ignorance or indifference is a bigger barrier to dealing with these problems, their response would be: "I don't know, and I don't care."
Which brings us to a related unhappy subject: the future. Martin Ford is a software engineer and author. He has written two books, "The Lights in the Tunnel" and "The Rise of the Robots." His basic theme is that technology – robotics, artificial intelligence, automation – is advancing at such speed that it is going to produce an enormous economic and social crisis in the very near future.
Work, along with entire professions and jobs, will disappear as technology replaces human labor. Repetitive jobs will disappear in vast numbers, along with professional jobs such as radiologists.
Given the exponential speed of technological change, Ford believes that the crisis will come sooner rather than later, probably in the next five to 10 years.
There is the story about the old Jewish woman who, when presented with information on any imaginable subject, always asked the same question: Is it good for the Jews? So, putting mass unemployment, collapsing demand, social chaos, and the end of the middle class aside, what do Ford's assumptions and vision mean for the Virgin Islands?
At first glance, the territory would seem to be better positioned than most places to withstand what is coming. Why is that? Most important, a tourism-based economy is one that can't get rid of people who perform a lot of important functions. Also, maintaining the physical infrastructure is going to continue to require people rather than robots and technology. At the other end, professional and repetitive functions are going to be threatened as new technologies are introduced.
But weathering the coming storm depends on a large number of mostly non-technology related, "ifs."
– If the territory improves the quality of customer service in a highly competitive environment.
– If available resources are put to their best use, and corruption is minimized.
– If the skills sets are developed to manage and work in a changing economy.
– If community peace is achieved, and the threat of violence sinking the economy is effectively addressed on a sustained basis.
– If a large group of young people see hope for their futures in the Virgin Islands.
– If government is able to deliver essential services to its citizens.
– If the minimal degree of social cohesion needed to achieve important goals is achieved.
– And, if a norm of effective execution of planned changes is achieved and replaces the current norm of things not getting done.
Betting parlors now place odds on almost everything. So what are the odds that this set of "ifs" can be converted into positive outcomes? The "smart money," based on experience, would be to bet against the territory. And if the smart money is right, which it often, but not always, is, the future of the Virgin Islands is dire. The oddsmakers would reinforce the already toxic levels of pessimism and passivity. But there is an alternative.
The alternative to pessimism in situations like this is not optimism. It is a "leap of faith," to use Kierkegaard's term, a belief that, despite the fact that there are no guarantees, we need to make a best effort and a total commitment to building a better, more peaceful and more prosperous community. Is there a core group of Virgin Islanders who are willing to take the plunge? That is a big question.