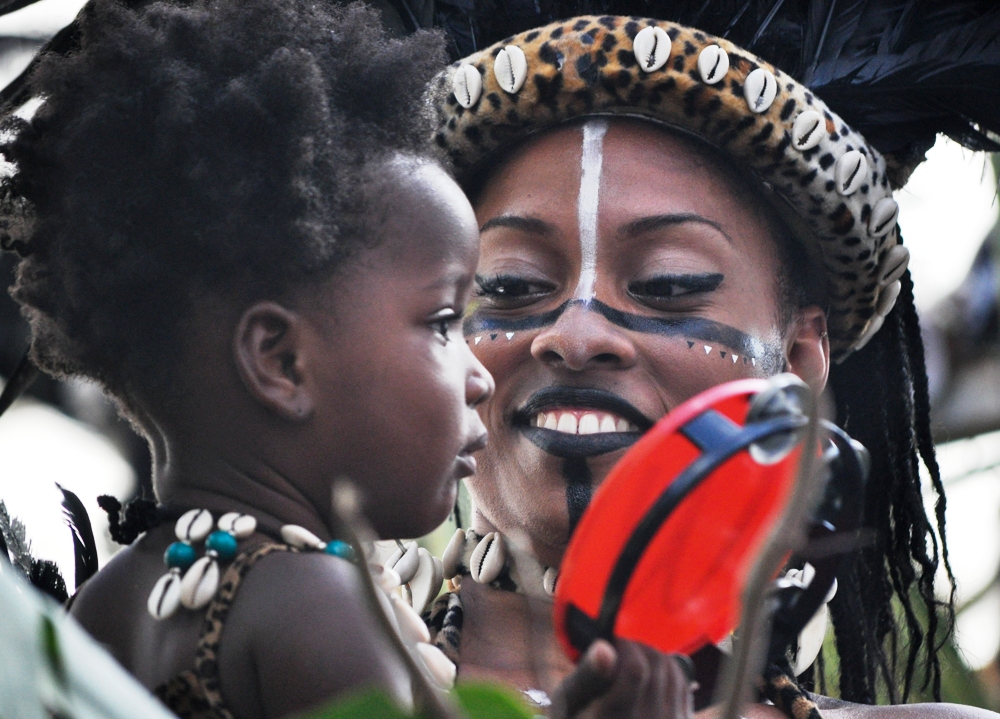 A cool breeze blessed Main Street on Saturday for the 63rd annual St. Thomas Carnival Adult Parade in Charlotte Amalie. Majorettes, calypsonians, Carnival royalty, pan bands, single entry floats and troupes in full pageantry delighted revelers as they made their way from Western Cemetery to Lionel Roberts Stadium.
Although some complaints could be heard from the spectators that lined the parade route during the 30-minute long gaps that occasionally cropped up between entries, mild weather and a peaceful atmosphere kept crowds in generally good spirits during the nine-hour parade.
Adult Parade mainstays, The Gypsies, who have been a part of St. Thomas Carnival since 1952, were one of the first troupes to introduce their 2015 group theme, "Limin' Under the Sea," and costumes that included long white beards and tridents for the men and crowns of faux-coral for the women. The Gypsies sparkled in blue, white and aqua sequins as they marched in front of an underwater-themed float.
"We had a lot of fun with this one," said Juliette Millin, who has marched with the troupe since 1989. "It was either going to be this or a construction worker theme," she laughed.
While The Gypsies kept things aquatic, another of the parade's oldest troupes, Elksoe and Associates, took to the air with a theme, "Virgin Islands Beauties," that made prominent use of the V.I.'s official bird, the bananaquit.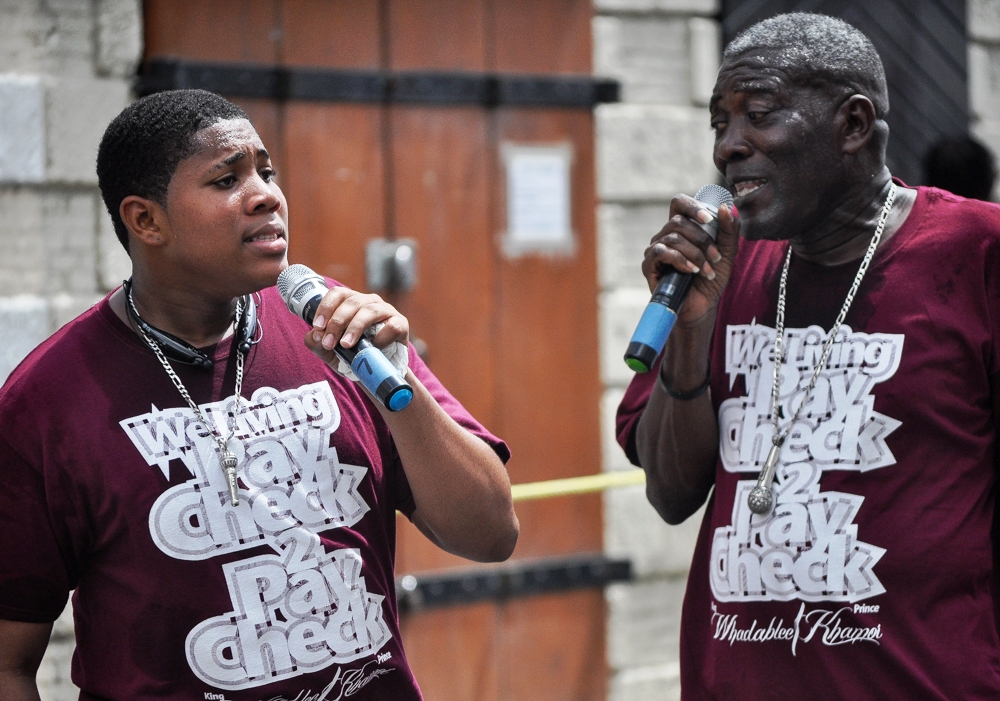 Although the parade was light on social commentary this year, one troupe did have an explicit political message. The local branch of National Organization for the Reform Marijuana Laws (NORML) was represented by a group of masqueraders in super hero outfits and necklaces made of plastic beads in the shape of cannabis leaves.
Former professor Gilbert Sprauve and Chester "The Mighty Groover" Brady both continued their traditions of creating one-man floats for the adult parade. Brady constructed a mobile tribute to V.I. Food Fair complete with steel pans hanging off its side. Sprauve strolled down the street with his torso emerging from a small boat made from wire and Papier Mâché.
"The title [of the float] is Night Kayaking in a Ben-Up Bato," said Sprauve. "You know what a bato is? It was a little boat that used to be popular, a boat the kids would put together to use."
A third single entry, a man in full body paint that made him look like a lion, was popular with visitors and locals alike, many of whom snapped pictures with him on their cell phones.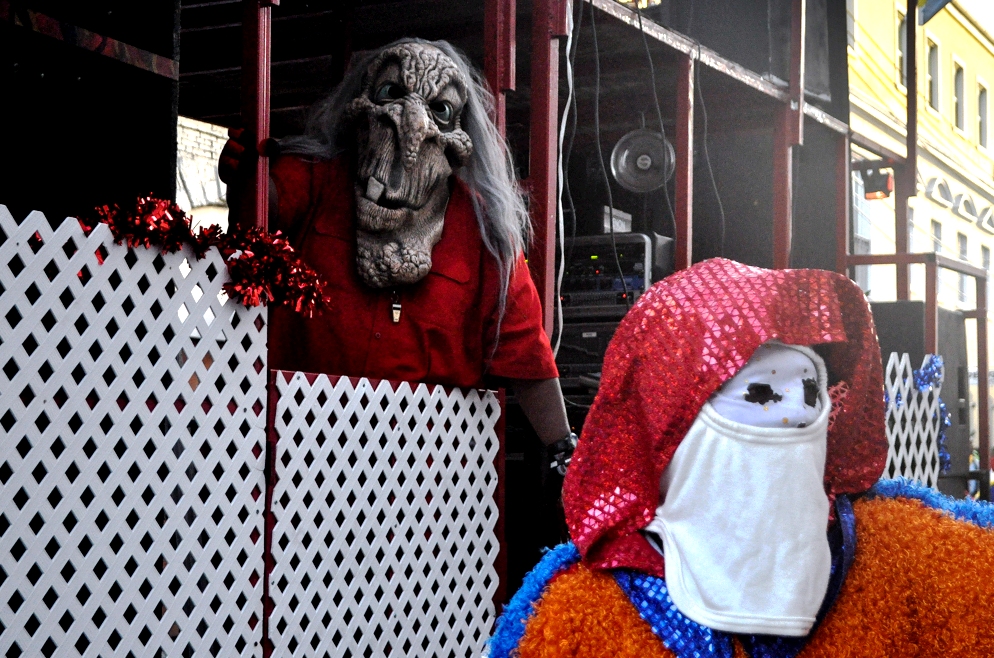 Some of the most choreographed dance moves in the parade came from the Caribbean Ritual Dancers and the St. Thomas Zumba Troupe. The Zumba Troupe, comprising St. Thomas fitness enthusiasts, showed off the moves they practice during their aerobics classes. The Caribbean Ritual Dancers, looking resplendent in green and purple feathered headdresses, moved perfectly in synch to a blend of soca and reggae spun by local DJ, DJ Cypha.
As the day progressed, other large troupes including Huga Bunch, The Infernos, Real Mas, What a Party, and Party Hardy brought a more boisterous atmosphere to the parade as they moved in flashy, elaborate costumes to music by Cool Sessions Brass Band, The Venomous Poizon Band, Shaw HP the Band, and other popular V.I. groups.
Community favorites, the Traditional Indians, ended the parade to the sound of drumming as the sun began to set around 7 p.m. Marching behind were a small group of V.I. police officers and national guardsmen, a symbolic gesture that allowed parade-goers to thank the men and women who helped keep St. Thomas Carnival 2015 largely free of violent incident.