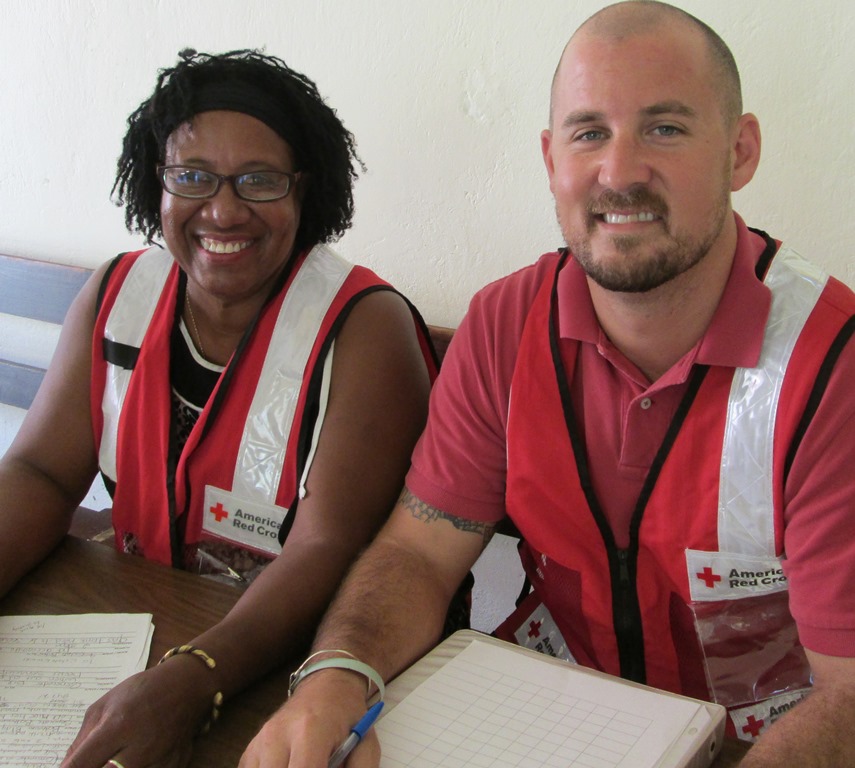 The American Red Cross is beefing up its operation on St. John.
All islands are isolated when a disaster such as a hurricane hits, but St. John is particularly vulnerable because of its dependence on nearby St. Thomas for necessities. The U.S. Coast Guard can close Cruz Bay and Red Hook, St. Thomas ports, well in advance of the storm's arrival, and residents must wait until the Coast Guard makes sure the ports are cleared of debris before they reopen them.
"We have to make our community resilient before help arrives," said Marla Matthew, Red Cross' St. Croix-based program manager for disaster services.
The situation has improved since 1989's Hurricane Hugo and 1995's Hurricane Marilyn left the island stranded. Residents are now better prepared. The infrastructure has improved and residents are better equipped with supplies.
While there have been several hurricanes and storms since 1995, none matched the ferocity of Hugo and Marilyn. Matthew said that's one of the reasons the Red Cross hasn't done that well at recruiting volunteers on St. John, because there hasn't been much for them to do.
"Volunteers need to be kept active," she said.
Disaster Services specialist Robert Sofaly said Red Cross had some success late last summer when it had a recruitment blitz. Matthew added that of the 26 people who attended training, it looks like about 12 people are still on board.
Red Cross gets the most press when advance-notice disasters like hurricanes hit. It runs three shelters on St. John, at Julius E. Sprauve School, Bethany Moravian Church and in Coral Bay at Emmaus Moravian Church. Matthew said the Coral Bay shelter, in particular, attracts people who opt not to ride out a hurricane on their boats.
Red Cross volunteers also assist in earthquakes, fires and in water accidents such as the 2010 incident when the Westin Resort and Villas ferry ran aground.
"They asked if we had any blankets," Matthew said.
Red Cross also needs space on St. John to house its equipment and serve as a home to volunteers. Matthew said when the need arises it uses an office at the Human Services building in Cruz Bay.
The organization also fills many other jobs. Volunteers help educate individuals and groups on how to be prepared before a disaster occurs. Red Cross instructors teach community classes such as CPR, First Aid and use of an Automated External Defibrillator for the community as well as for professional rescuers and health care providers.
It's in the midst of launching its pillowcase project, a preparedness education program for children in grades 3 through 5. It teaches students about personal and family preparedness, local hazards, and basic coping skills.
"One of the major focuses is having youth involved," Matthew said.
She said the plan is to build leadership skills among the island's youths so they can take an active part in the community.
The students create their own emergency supply kits by packing essential items in a pillowcase for easy transport during an emergency.
The organization provides support and assistance to the U.S. Armed Forces and their families. In communities around the nation and around the world, the Red Cross supports and assists current and former military members thru a variety of program and services.
Interested St. John residents can volunteer by visiting www.redcross.org or calling the St. Thomas office at 1-340-774-0375.