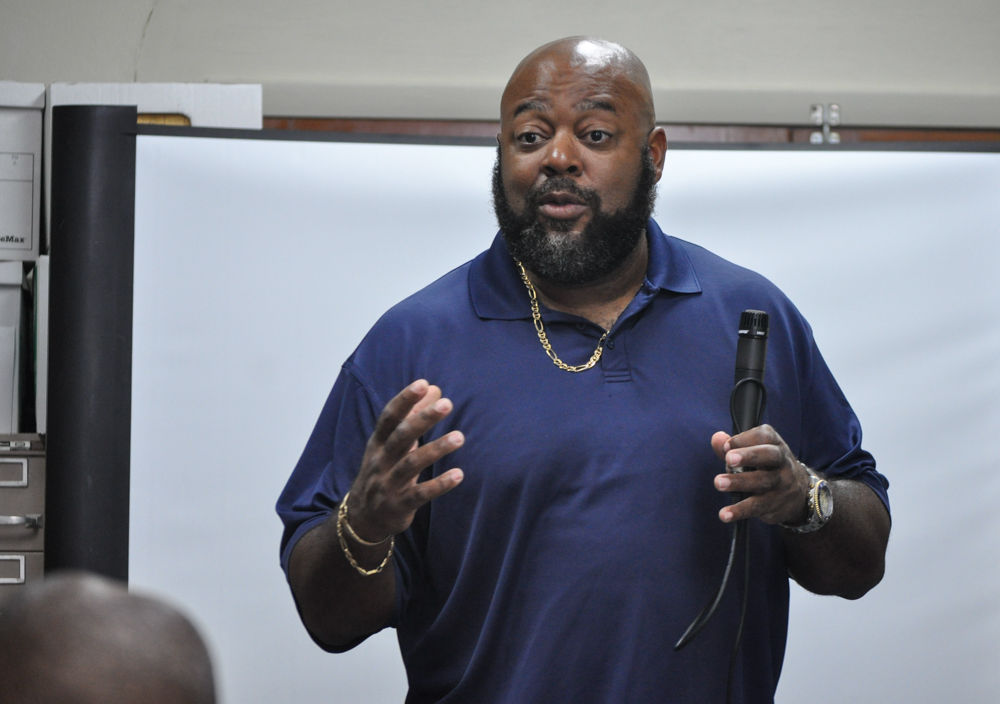 The final federal permit necessary for the completion of the territory's conversion to propane-based power generation should be granted within the next two weeks, Water and Power Authority Executive Director Hugo Hodge Jr. said Saturday at the monthly meeting of the St. Thomas-St. John unit of the Virgin Islands League of Women Voters.
A longer-than-expected wait for the U.S. Army Corps of Engineers to issue permits for work to be done on WAPA's receiving docks pushed the deadline for the $150 million dollar project from the first quarter of 2015 to the summer. Hodge said prospects are good for meeting the new deadline.
"St. Croix will probably be online in July, and St. Thomas about six weeks afterwards. From what we can see right now, we're very comfortable with the schedule that we have," he said.
Hodge, who is also the vice-chairman of the regional utilities association Caribbean Electric Utility Services Corporation (CARILEC,) said WAPA's focus on energy diversity is an attempt to solve a problem that the entire Caribbean is facing: a reliance almost exclusively on expensive fuel oil.
According to Hodge, burning fuel oil amounts to just 1.6 percent of power generation in the United States, but over 95 percent in the Caribbean region.
"The number-one problem we have is economies of scale," said Hodge. "We just don't have the size of population for many of the things that make life less expensive. We have very small energy systems in this region … The generators that you have to buy are smaller, and incremental per unit costs are higher."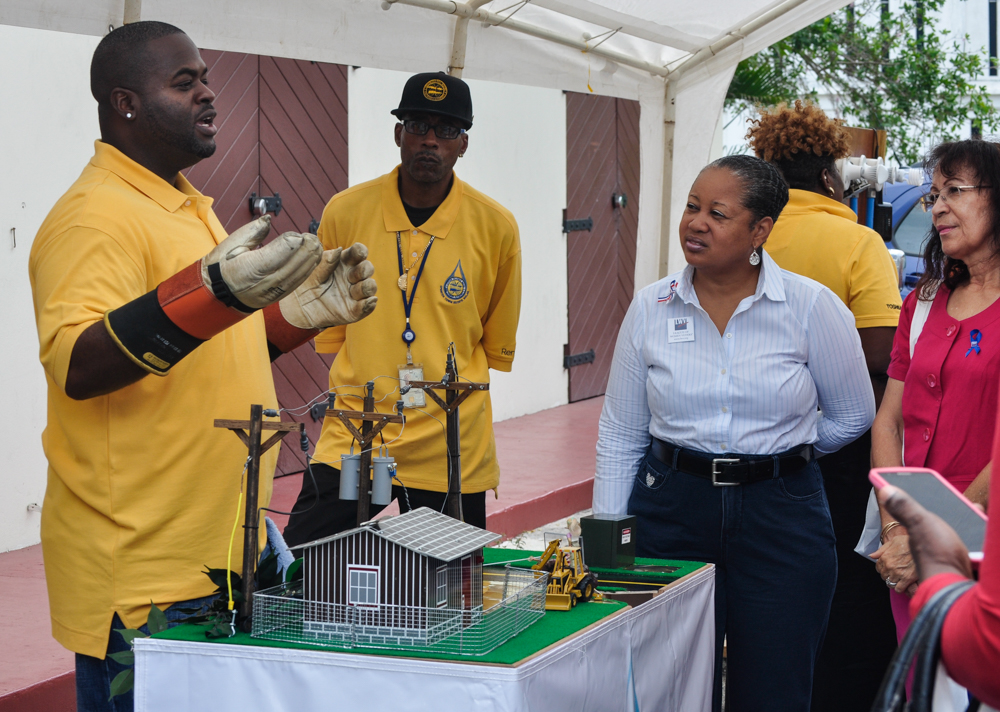 "For many years the only things you could get in those small increments were oil-fire generation, hence the dependence on fuel oil to generate power in the region. It wasn't for lack of engineering or foresight," Hodge continued.
Hodge said that in the Caribbean, only Trinidad, which has natural gas reserves, Aruba, and now the U.S. Virgin Islands, have ceased to rely completely on fuel oil for power.
Hodge emphasized that the propane conversion project will give the Virgin Islands a new sense of energy flexibility, since converted generators will be able to run off of natural gas, fuel oil, and propane.
In addition, WAPA has added eight megawatts of solar power to its energy portfolio throughout the territory, with six more megawatts planned for St. Croix, and three more planned for St. Thomas. Contracts are also being negotiated for the introduction of seven megawatts of wind energy on St. Thomas, and a contract has already been signed for seven megawatts of biofuel generation on St. Croix.
"We have well over 20 megawatts of renewable power that's either signed, online, or close to being signed territory-wide," said Hodge.
Hodge said V.I. energy rates have dropped from 51 cents per kilowatt hour in September of 2014 to 39 cents per kilowatt hour. And he expects those rates to drop further this summer, he said, when the propane conversion is completed, and to drop further still in 2016 thanks to an energy cost hedging strategy that WAPA has executed.
In addition to the update issued by Hodge, WAPA representatives were on hand at the LWV meeting to demonstrate storm safety procedures for the upcoming hurricane season, and to explain the benefits of its new Advanced Metering Infrastructure, which is 98 percent installed on St. Thomas. The meeting was held at the Caribbean Genealogical Library.