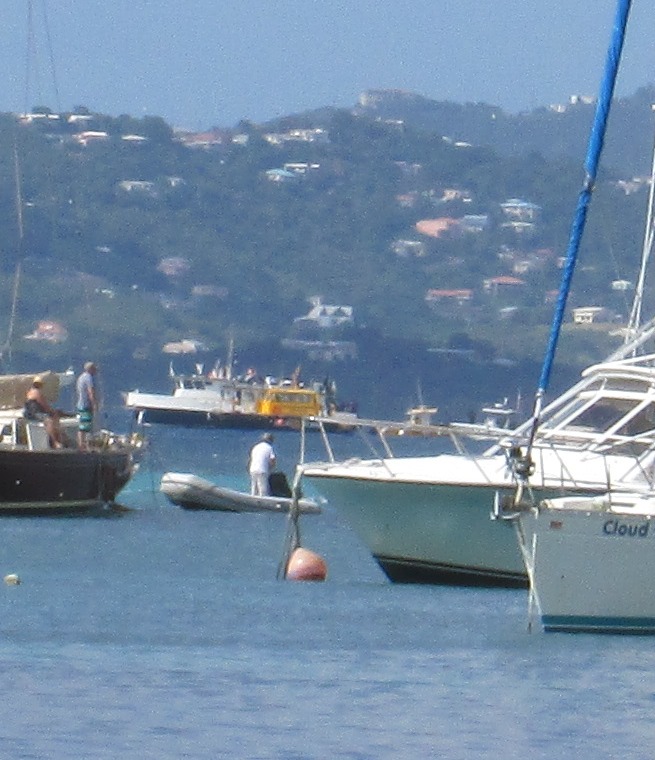 Operation Pillsbury Sound, organized by the V.I. Territorial Emergency Management Agency, on Thursday tested the emergency response capabilities of the agencies tasked with assisting when disaster strikes.
The marine exercise focused on a 120-passenger blue-hulled ferry boat assumed to have suffered a fire while out in Pillsbury Sound.
"The exercise is one of the most important that we do all year. It truly lets us know how we work together as agencies and how we respond to an emergency situation," Rick Gupman, chief ranger at V.I. National Park, said as he waited for the St. John-based park staff to get the call to assist.
While the boats involved in the exercise out in Pillsbury Sound were visible from the park headquarters in Cruz Bay, park staff didn't get the expected call to respond.
VITEMA spokeswoman Christine Lett said the exercise didn't go quite as planned and the park as well as Myrah Keating Smith Community Health Center didn't get a chance to test their expertise.
Lett said 30 students, from Ivanna Eudora Kean and Charlotte Amalie High Schools, played the part of injured passengers. The students are part of VITEMA's Community Emergency Response Team program at the schools, Lett said.
Lett said boats from the Planning and Resources Department, the St. John Emergency Medical Service, the U.S. Coast Guard and Sea Tow responded to the exercise. V.I. Fire Service also participated. The boats took the students to the National Park dock at Red Hook on St. Thomas, where they were triaged before being transported to the Roy L. Schneider Hospital.
According to Lett, each agency and department had observers to see where improvements could be made. Those who responded to Operation Pillsbury Sound will sit down Friday to discuss what could be done better. Lett said the after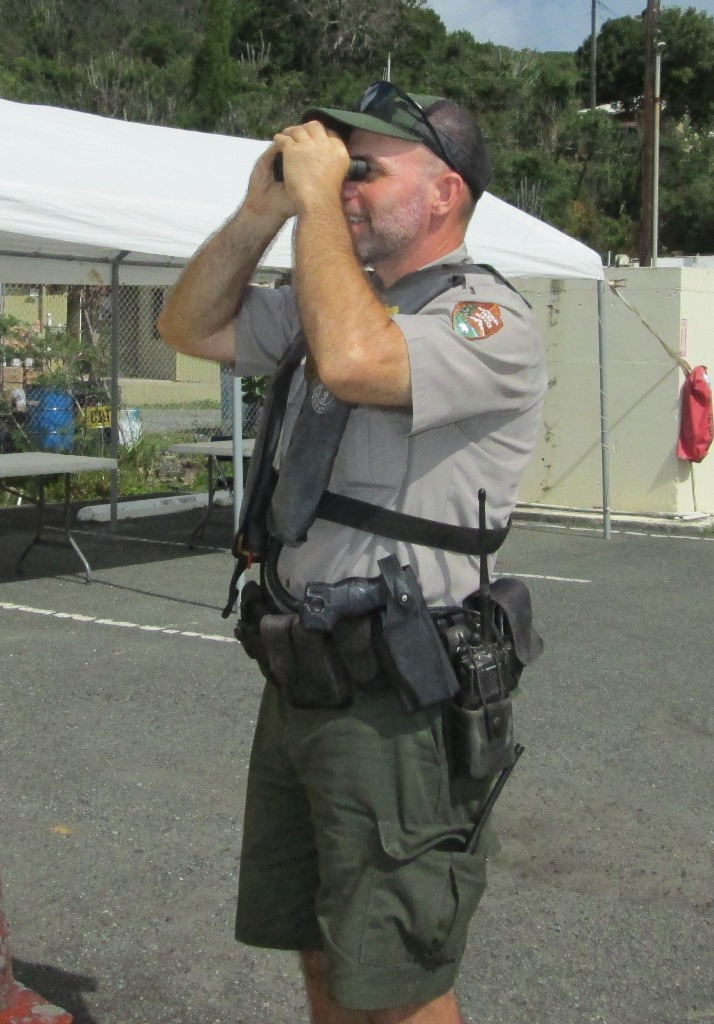 -operation evaluation is called Hotwash.
"That helps us prepare for a real world event," Lett said.
While cooperation between agencies is important, Gupman said only recently agencies have been able talk to each other on the same radio frequency.
"That took six months," he said, noting how long it took to put the improvement in place.
Gupman said a recent burglary at Hawksnest Beach is a good case in point. He said he got a call from a member of V.I. Fire Service who happened upon the situation where a woman had all her belongings on the beach snatched while she was in the water. He said the call prevented duplication of efforts.