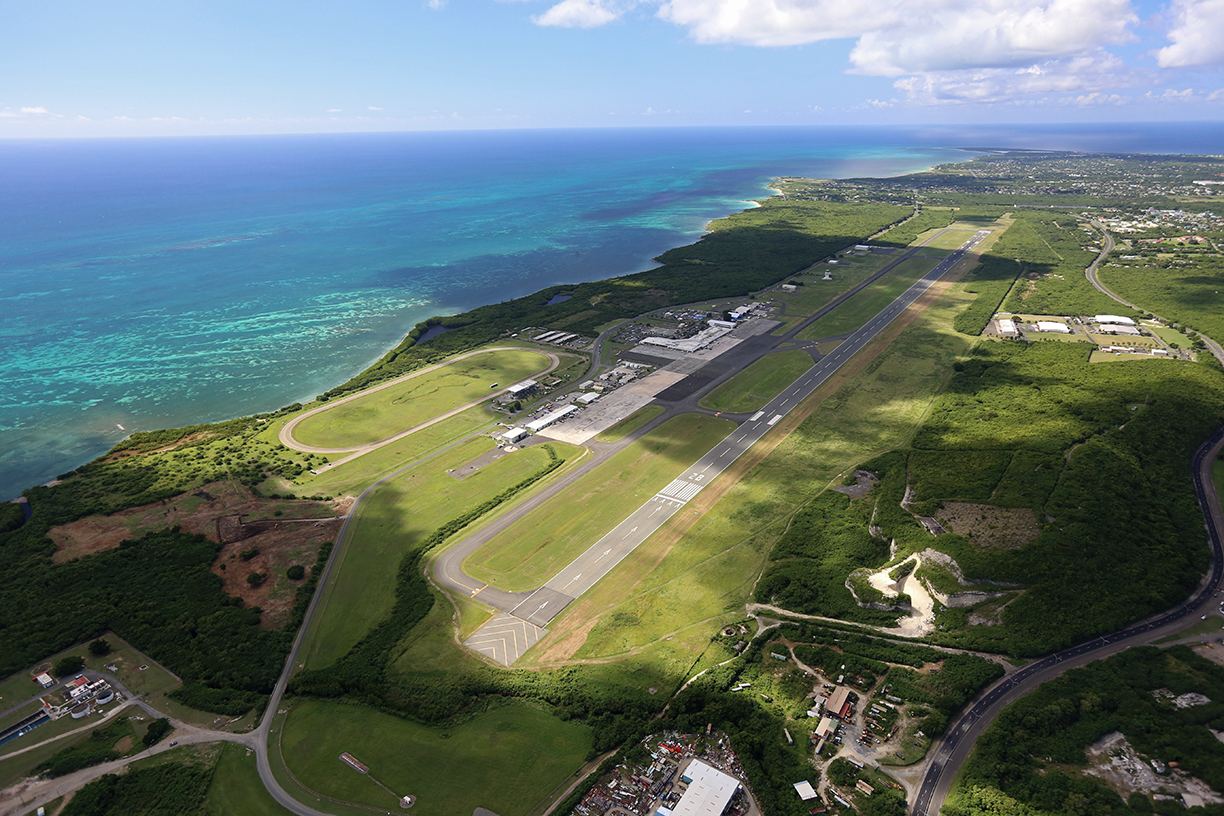 The Virgin Islands Port Authority (VIPA) has begun the rehabilitation of the Henry E. Rohlsen Airport's Runway 10-28 and Taxiway Alpha, which should be completed by Feb. 2017, according to a press release issued Thursday by VIPA.
The authority has hired VI Paving to resurface a 2,400-foot portion of the asphalt runway, then seal-coat the entire length of the 10,004-foot runway and Taxiway Alpha. "The repaving will extend the life of that portion of the runway for 15 years, while the seal-coat protects the entire runway from deterioration over the next five to eight years. Overall, the project improves safety conditions on the runway for the travelling public," said VIPA Executive Director Carlton Dowe.
Most of the work will be conducted at night and will not interfere with the arrival or departure of flights to St. Croix, he said.
Funding for the project was provided via $3.6 million in discretionary funds awarded to VIPA by the Federal Aviation Administration. The FAA will fund 90 percent of the project, and VIPA provides the remainder via its Fiscal Year 2017 budget.