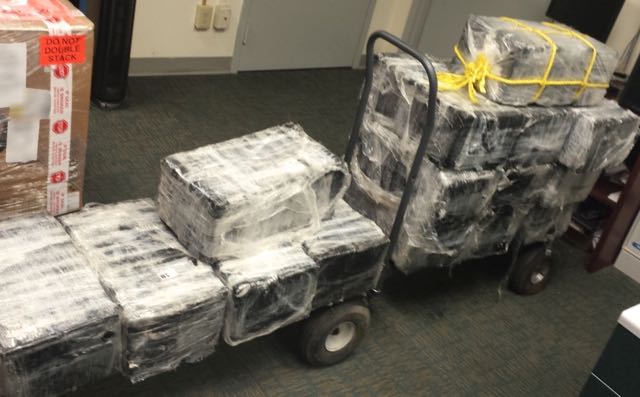 Coast Guardsmen offloaded and transferred approximately 992 pounds of cocaine with an estimated wholesale value of $12.5 million on St. Thomas on Tuesday.
According to a news release from the U.S. Coast Guard, the seizure of the contraband was the result of ongoing multiagency law enforcement efforts in support of Operation Unified Resolve and Operation Caribbean Guard.
A Coast Guard Cutter was diverted to interdict the suspect vessel in coordination with Customs and Border Protection marine units. The cutter crew located and recovered bales, which tested positive for cocaine. A Customs and Border Protection maritime patrol aircraft and a Coast Guard HH-60 Jayhawk helicopter also assisted in the law enforcement efforts.
The Drug Enforcement Administration is leading an investigation into this case.
"The successful disruption and contraband recovery is a testament to the capabilities of the Coast Guard's Fast Response Cutter and the seamless coordination and partnership of DHS surface and air assets," said Lt. Cmdr. Jorell Webb, Coast Guard cutter commanding officer.
The Coast Guard's efforts under Operation Unified Resolve were part of Operation Caribbean Guard, which coordinates efforts between the Coast Guard, DHS and the Commonwealth and Territorial law enforcement partners.