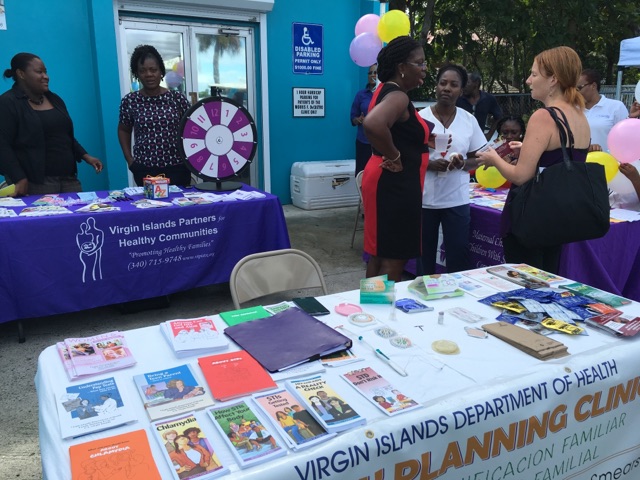 In an effort to reintroduce St. John residents to the clinical services that are now available at the Morris DeCastro Clinic, the U.S. Virgin Islands Department of Health (DOH) held its first Open House from 8 a.m. to 3 p.m., Thursday, Nov. 3, at the St. John clinic.
Over 100 people attended the Open House at which approximately 83 individuals received services during yesterday's event; 60 received free vaccinations (a majority was flu shots), 10 received free Zika testing, two individuals had their blood pressure checked and 11 obtained a food handler's card. The programs that were on-hand to provide information during the Open House included: Women's, Infants and Children (WIC), V.I. Nurse Family Partnership, VI Partners for Healthy Communities, Family Planning, Chronic Disease Prevention, STDs Prevention, Immunization, Zika Outreach Staff (CDC) and EMTs.
St. John residents can look forward to receiving the following services on a consistent basis:
1. Family Planning: 2nd and 4th Fridays of each month, which may increase as demand arises.
2. Immunizations: every other Thursday by appointment. Nov. 17 is the next scheduled date.
3. WIC: Monday through Friday, 8 a.m. to 5 p.m.
Other services are pending. Please call the Morris De Castro Clinic to make an appointment 776-6400.