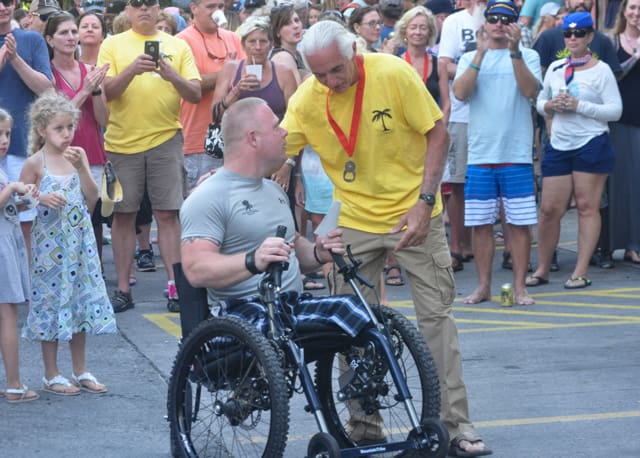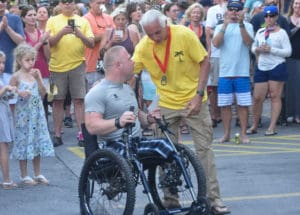 The 21st running of the 8 Tuff Miles road race Saturday on St. John saw 1,063 participants cross the Coral Bay finish line.
Some ran. Some walked. One man, Travis Strong, a serviceman and member of Team River Runner, became the first person ever to complete the course using a handcycle.
Over the last two decades, 8 Tuff Miles has steadily increased in popularity, to the point where the annual race attracts a participating crowd roughly a quarter the size of St. John's official census population. The first 8 Tuff Miles in 1997 saw just 21 finishers.
The race's course along centerline road from Cruz Bay to Coral Bay, known for its grueling elevation shifts, is actually slightly longer, at 8.38 miles, than its name suggests.
Most of the participants this year had traveled from around the country and around the territory. International participants included racers from St. Martin and Canada. This year saw the race's youngest and oldest ever participants – four-year-old Gideon Lee of St. John, and 78-year-olds Christina Williamson of Minnesota and William Kinkead of Tortola.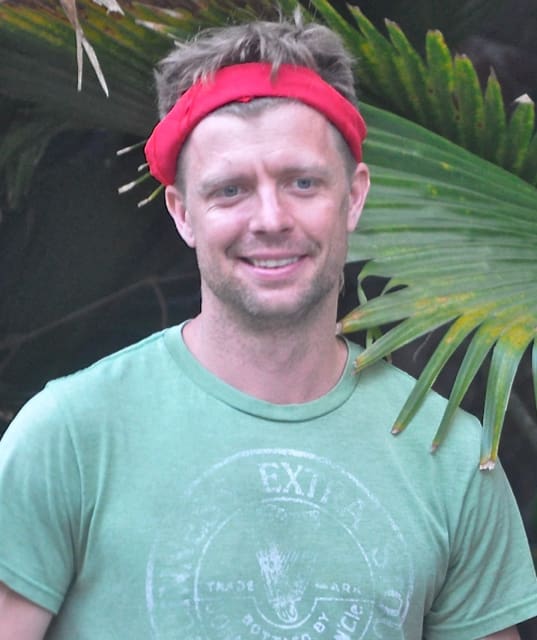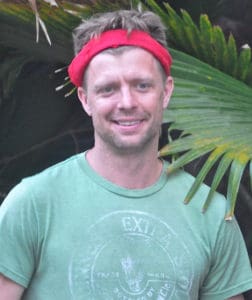 Shiloh Mielke, 37 from Ashville, North Carolina, crossed the finish line with the fastest time this year, clocking in at 50 minutes and 16 seconds. Competition in the "under an hour club" was stiff; 17 racers finished in less than 60 minutes, including Virgin Islands residents Derik Harrison, Evan Jones, T. J. Hindes, Beau Layton, Matthew Crafts, Tim Hanley, Shane De Gannes and Connor MacKelvey.
The race's course record belongs to Ohio's David Riddle, who in 2014 finished in less than 46 minutes.
"The race today was pretty exciting. Pretty hot and pretty hard," said Mielke, who is new to the 8 Tuff Miles. "These are the most enthusiastic fans I've ever seen."
Mielke thanked his dog for getting him out running during training.
In addition to Mielke, two other visitors from Ashville also placed in the top 10.
In the women's category, 43 year-old Erin Ackerman-Leist from Pawlet, Vermont, finished with the fastest time: one hour, four minutes and 53 seconds.
"I picked up running again two years ago after running in high school," said Ackerman-Leist who lives on a farm in Vermont. "Running these mountains was no big deal because there was no ice on them," she joked.
The fastest female and male in the under-12-years-old category were Ruby Denlevy of Kentucky and Quinn Wallace of St. John. Riley Oram and Silas Wisehart, both of St. Thomas, placed first in the 13 to 16 category, while Evan Jones of St. John and Hannah Corbett of Colorado topped the 17 to 19 age group.
Runners in their 20s and 30s who topped the list in their categories were Derik Harrison, Beau Layon, and Mary Vargo of St. John, Danielle Marsh of Wyoming, Megan Hebda of Florida, Javan Lapp of North Carolina, Rick Pahl of Iowa, Esther Ellis of St. Croix.
Top finishing runners in their 40s and 50s were Lisa Parfitt and Shane de Gannes of St. Thomas, Adam Thill and Jodie Tanino of St. John, Laura Deckert of Illinois, Jim Boule and Celeste St. Pierre of New Hampshire, and Christoph Stannik of Pennsylvania.
Runners older than 60 who came out on top in their categories were Candace Grant and Jack Hullings of St. Thomas, Maggie Ackerman of Pennsylvania, Mark Pippen of Water Island, and Jan Peters and Henry Art of Massachusetts.
Mielke and Ackerman-Leist were awarded for their first place finishes with a cash prize of $300 from The St. John Phonebook and a $300 bar tab from The Tap Room respectively. They both also took home tickets on Cape Air Airlines.
Scholarships worth $4,600 were also divided between the top finishers in the race's three youngest age groups.