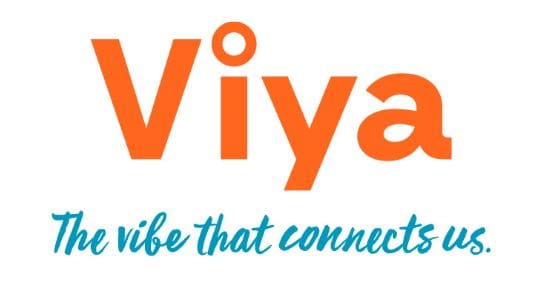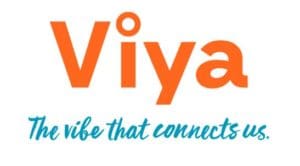 After months of anticipation, Innovative and Choice Wireless unveiled the new corporate logo Wednesday as the two companies came together as Viya, a newly merged communications and entertainment company committed to quality service, officials said at a press conference on St. Thomas.
A ribbon cutting for Viya's new customer service experience center in Estate Tutu gave community members, officials and members of the media the chance to experience firsthand the company's voice, wireless, video, data and enterprise services, along with their new logo and branding aesthetic.
"For the last 10 months, our teams worked diligently to merge two local companies that have been committed to providing telephone, cable TV, wireless, high-speed data and business solutions to our community for decades into a new cohesive, customer-centric organization," Viya Chief Executive Officer Alvaro Pilar said Wednesday. Pilar added that along with remodeling the company's headquarters, the Viya team has been working in the background on a new network and employee training that would improve the customer experience.
"We want our customer service to be empowered to solve your problems and to give you solutions so that they can think for you in the best way they can," Pilar said to the crowd at Wednesday's opening.
Explaining the inspiration behind the new brand, which has a blue and orange color scheme and the company's name with a circle around it representing a coming together of the two companies, Alvaro said that at least 20 different names were initially in the mix. Viya was the one that tested best because it represented the Virgin Islands – Vi – and incorporated the local vernacular – ya.
"That's something that locals say all the time, especially on St. Croix," Public Services Commission Executive Director Donald "Ducks" Cole said after the official opening ceremony. "We're born ya. It incorporates the local vernacular, and that's a great thing."
Pilar has continued to represent Innovative at PSC meetings over the past few months as the merger moved forward, and Cole said Wednesday that seeing the new branding and improvements gave him confidence in the evolution of the company.
"I see an improvement in presentation and aesthetics, it's a beautiful environment, and I see that the company is presenting a product that says we're here and we're here to serve," Cole added.
During the ceremony, Pilar said that having customers understand that the company is local, instead of a service provider headquartered on the mainland, is important. Along with a public education campaign, Viya will continue its partnerships with local entities such as the University of the Virgin Islands, and will help roll out services that directly impact residents on-island, such as UVI's students.
That could include putting a Viya site on the UVI campus and launching an e-911 system that enables emergency services to pinpoint the exact location of any student that calls in, Pilar said.
"We've worked closely with both Innovative and Choice over the years and definitely see a continuation, and even a broadening, of that relationship going forward," said UVI Director of Institutional Advancement Mitchell Neeves. "Along with other things, they fund a scholarship for two incoming freshman on each of the two campuses and we see them doing more to support the university and its students."
The company's website, www.viya.vi, is now live and officials urged the public Wednesday to check it out as more branding – including a new fleet – continues to be rolled out in the coming weeks.