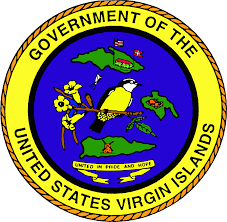 Due to overwhelming consumer reports, the Department of Licensing and Consumer Affairs (DLCA) has recently served AT&T Virgin Islands with formal notice requesting an assessment report and corrective action plans regarding dropped calls and dead zones in the AT&T Virgin Islands Network. DLCA has received numerous consumer reports of "dropped calls" and "dead zones" in many areas throughout St. Croix, St. Thomas and St. John, according to DLCA Commissioner Devin Carrington.
DLCA has consistently referred complaints to AT&T, and it has, on several occasions, sought to work with AT&T to address and resolve these issues. AT&T is licensed to do business in the U.S. Virgin Islands; through its license it is granted the authority to provide wireless services to the people of the Virgin Islands and to collect payment in return for these services.
"AT&T is obligated to provide to the consumers of the Virgin Islands exactly what they advertised for sale, reliable cell phone coverage throughout the Virgin Islands," said Carrington. "Instead, consumers are paying huge sums of money to AT&T for what appears to be sub-standard service, and in some instances no service at all."
"As the DLCA commissioner, I have personally committed DLCA team members to collaborate with AT&T to address these issues," he said. The department, in conjunction with the V.I. Emergency Management Authority (VITEMA) provided AT&T with an extensive list of areas on all three islands where coverage is problematic and followed-up with written and telephonic contact. However, to date, AT&T has yet to propose a clear plan of action in response setting reasonable time lines to address the "drop calls" and "dead zones." Through formal notice, DLCA has now set time lines for action to be taken by AT&T and address network issues.
"DLCA recognizes that AT&T's wireless telephone systems rely on cell sites to transmit signal, and that occasionally some interference may occur," said the Carrington. "However, in far too many instances, large areas on all three islands experience continuous dropped calls or are dark areas where no service is available. This is especially critical as consumers increasingly depend on cellular phones as their primary or sole means of communication. Consumers who pay substantial amounts of hard earned money for cellphone service, deserve to receive the service that AT&T has advertised it can deliver. The DLCA intends to ensure that this is what consumers receive."