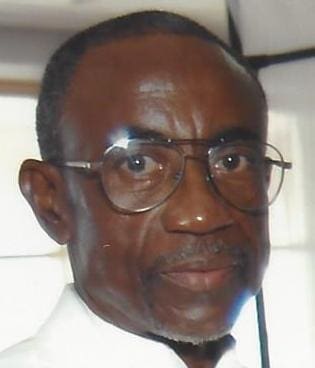 Antonio Gumbs, also known as "Brother," of St. Thomas died on Thursday, Aug. 3, at his residence at the age of 71.
He is survived by his wife, Cherrill Gumbs; children: Delsa Smith, Joanietha Daniel (Tunkie), Jenelle (Ge Ge) Miller, Darrell, Devrell, Derrick, Jhouvan and La'tania Gumbs; sisters: Evelyn Mooving and Josephine Henley; brothers: Ralph Gumbs, Edmond Gumbs, Clarence (Junie) Gumbs, Melvin (Boyz) Gumbs, Eugene Gumbs and Elvin Gumbs; sisters-in-law: Patricia (Baby-D) Daniel, Sonia Buncome and Tracey Rogers; and brothers–in-law: Steve Daniel, Kirtney (Mixie) Daniel and Elvy (Bash) Rogers; Alex (Ziggy) Rogers, Wayne (Gleason) Rogers and Rodney Mooving.
He is also survived by mother-in-law, Bernice (Estell) Rogers; former wife, Berecia Gumbs; former mother-in-law, Ivanna Innis; other family members (former): Alvin Richards, Angela Smith and Annette (Annie) Wade; over 23 grandchildren; 9 great-grandchildren; special friends: Wentworth Prentice and Angel Ortiz; numerous family members to include: Gumbs, Carty, O'Marrow, Moses, Petrus and Brown families; as well as many other relatives and friends too numerous to mention.
Relatives and friends are respectfully invited to attend the first viewing from 5-7 p.m., on Friday, Aug. 18, at Celestial Chapel of Hurley Funeral Home. The second viewing will be held at 9 a.m. followed by a funeral service at 10 a.m. on Saturday, Aug. 19, at Nisky Moravian Church. Interment will be at Nisky Moravian Church Cemetery.
Arrangements are under the care of Hurley Funeral Home and Cremation Center of St. Thomas, St. John, St. Croix and Tortola.
For directions and online condolences, please visit www.hurleydavisfuneralhome.com