T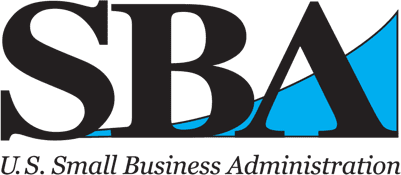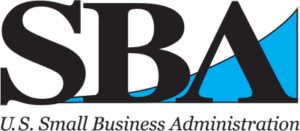 The launch of the U.S. Small Business Administration's (US-SBA) new Historically Underutilized Business Zone (HUBZone) maps (via Google Chrome) at www.sba.gov/hubzone-maps just got a little bit easier to navigate for small business owners. This is partly because of the agency's efforts to modernize the site for small firms looking to gain access to federal government contracting opportunities.
"The revised HUBZone maps will better guide small businesses located in Puerto Rico's urban and rural communities as well as in the Virgin Islands to determine if they are eligible to participate in the HUBZone program," said SBA District Director Yvette T. Collazo.
"The federal government has a goal of awarding 3 percent of all dollars for federal prime contracts to HUBZone-certified small businesses. The new maps feature the latest HUBZone designations to ultimately assist small firms in accessing federal contracting opportunities."
Under the program, small businesses located or looking to relocate in a HUBZone may gain access to competitive and sole source contracting opportunities from the federal government as well as a 10 percent price evaluation preference in full and open contract competitions and subcontracting opportunities.
According to SBA Administrator Linda McMahon, this is the first step in the modernization effort of SBA's federal contracting programs. SBA has partnered with the U.S. Digital Service to streamline and enhance online services for small businesses.
"This is one of many projects that we have worked on with the USDS team to leverage technology to support America's small businesses," said McMahon.
In March 2016, the SBA launched www.certify.SBA.gov–a modernized, Web-based application to further streamline and improve the application and certification processes for small businesses and entrepreneurs seeking to do business with the federal government. Certify currently facilitates complete application and certification workflow for the Women Owned Small Business Program, which includes access to third party certification for women-owned small businesses.
To help firms assess their eligibility for SBA contracting programs, Certify's "Am I Eligible?" tool helps them determine if the certification programs are a good fit for their businesses through a series of questions. The site will eventually serve additional SBA certification programs, including the 8(a) Business Development Program and the HUBZone Program.
In addition to the roll out of the new HUBZone maps, the SBA is offering HUBZone eligibility assistance for small business owners on Tuesdays and Thursdays from 2-3 p.m. (ET) via a toll free number: 1-888-858-2144 access code 5540055#.
Participants influence the topics by their questions. HUBZone staff facilitates the discussion by providing the answers and introducing specific topics as time allows. This format offers the opportunity to learn how to maintain eligibility and to decrease the possibility of an initial application being declined or being decertified after obtaining the HUBZone certification.
Small business owners who are seeking status information need help in resolving technical difficulties or who need individualized assistance may also e-mail their questions to hubzone@sba.gov.
For additional details about the HUBZone maps, visit www.sba.gov/hubzone. Puerto Rico and U.S. Virgin Islands small business owners who have specific questions about the HUBZone program are also encouraged to contact the SBA Puerto Rico and Virgin Islands district office at (787) 766-5572.