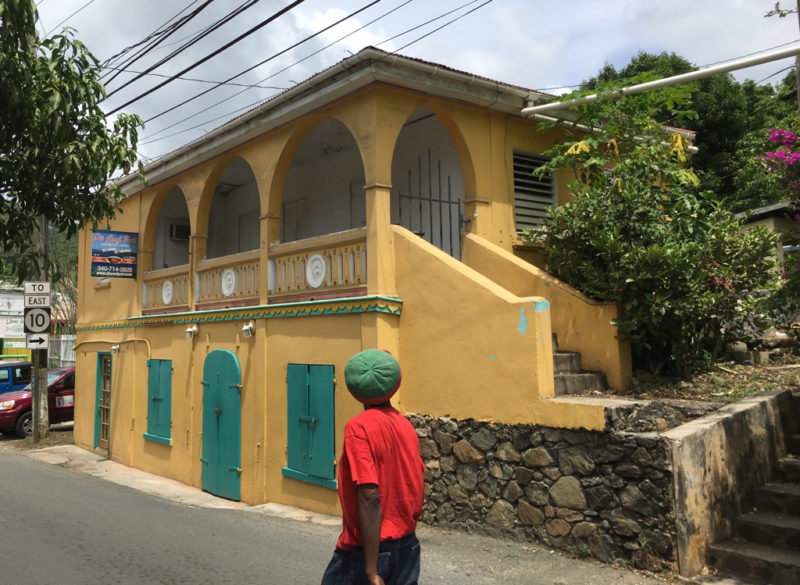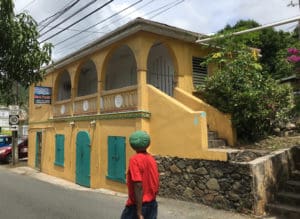 When Cruz Bay was designated as a National Historic District in October 2016, the event drew little public notice. No ribbons were cut or plaques were laid, yet the implications for the town over time are significant.
The Virgin Islands State Historic Preservation Office (VISHPO) is now working on "a public engagement process" that will inform the community and the wider world of the way things will – or will not – change as a result of the town's new status, according to its deputy officer Sean Krigger.
The boundaries of the Cruz Bay Town Historic District "follow the historic outlines of the town when it was established," said Krigger. They extend from the Battery to Wharfside Village, and the Free-Colored Cemetery to the post office.
The orderly, grid street-plan of Cruz Bay today is identical to the layout developed by Crown Surveyor Julius Philip Benjamin von Rohr in 1766. The primary streets now officially retain their original Danish names: Store Kongensgade (Great King's Street,) Vestergade (West Street) and Strandgade (Beach Street,) all of which run roughly north-south, parallel to the shoreline, and Prinsensgade (Prince's Street) and Dronningens Tværgade (Queen's Cross-Street,) which run east-west, inland from the bay.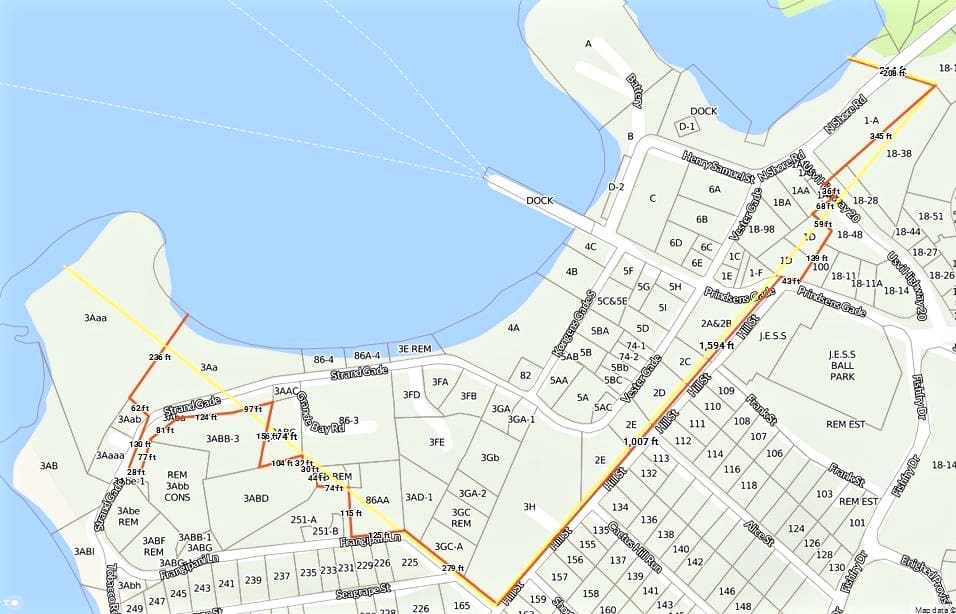 "I don't see any disadvantages," said Krigger, when he was asked if the new designation will affect businesses and residents of Cruz Bay. "There are no restrictions for private property owners. You're not limited for how you can enjoy your property."
One advantage is property owners within the historic district are eligible to apply for "a 20 percent tax credit for increasing the restoration and rehabilitation of an approved historic site," said Krigger. In the future, property owners might also qualify for low-interest loans under the Reconstruction and Rehabilitation Revolving Fund.
These benefits have already been made available to property owners in portions of Christiansted and Frederiksted on St. Croix, and Charlotte Amalie on St. Thomas, which were designated as National Historic Districts between the 1950's and the 1970's.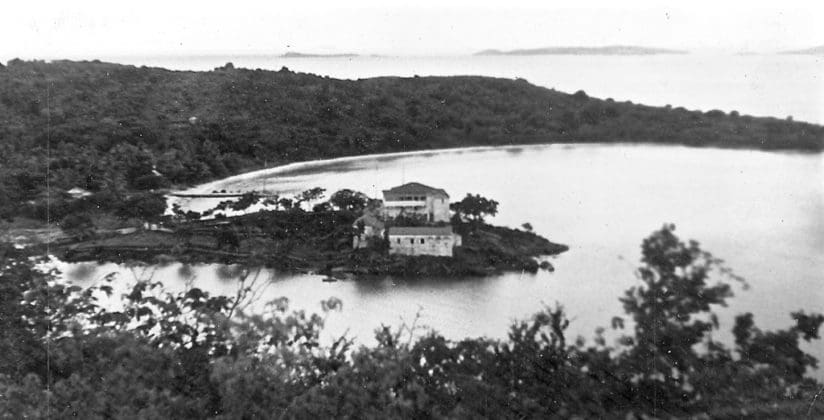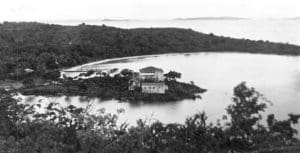 However, property owners who want to take advantage of these programs have to agree to follow the guidelines issued by the territory's Historic Preservation Commission, which can set restrictions on paint color, signage, lighting, fencing, and construction of additions or demolition of existing structures and even natural features, such as heritage trees.
Government property, and projects involving private properties that receive federal assistance, are subject to restrictions if they are within the bounds of a designated historic district.
St. John has several sites that have already been included on the National Registry of Historic Sites, including the Enighed Great House (which now houses the town's library,) the Emmaus Moravian Church, the Fortsberg ruins, and the ruins of the Estate Carolina Rum Factory.
Many of St. John's most notable historic structures, such as the Annaberg ruins and the Reef Bay factory ruins, are already within the boundaries of the Virgin Islands National Park and are subject to strict guidelines regarding preservation.
National Historic Sites and National Historic Districts both receive their designation from the National Park Service, but they are usually administered by state and local agencies. In the Virgin Islands, they are administered by the VISHPO, a division within the Department of Planning and Natural Resources (DPNR), but regulated by the Virgin Islands Historic Preservation Commission.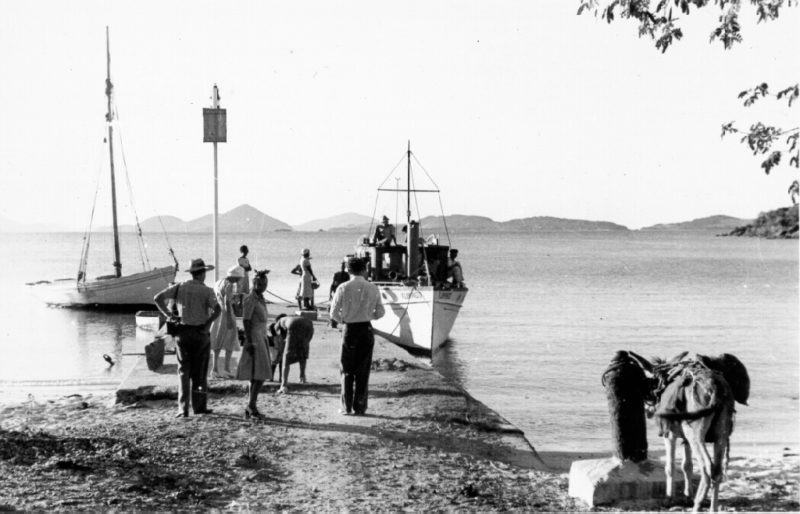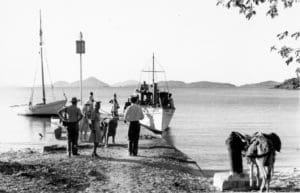 The move to designate Cruz Bay as the territory's fourth historic district began several years ago, according to Krigger. Asked why it hadn't happened earlier, he said, "The sentiment was, there wasn't much left [of historic value] aside from the Battery."
Although there are few examples of classic Danish colonial architecture in Cruz Bay, that doesn't mean there aren't notable historic buildings throughout the town, according to David Knight Sr.
Knight was selected by VISHPO several years ago to conduct the study to determine if Cruz Bay met the qualifications to be designated as an historic district. Since then, he's literally written the book on Cruz Bay, "Cruz Bay from Conquest to Exploitation, a Forgotten History," which was published in April 2017. http://www.vitraders.com/category/history.html
In his book, Knight wrote, "There are a number of modest wooden vernacular cottages, which up until not too long ago represented the majority of Cruz Bay's residential and commercial structures."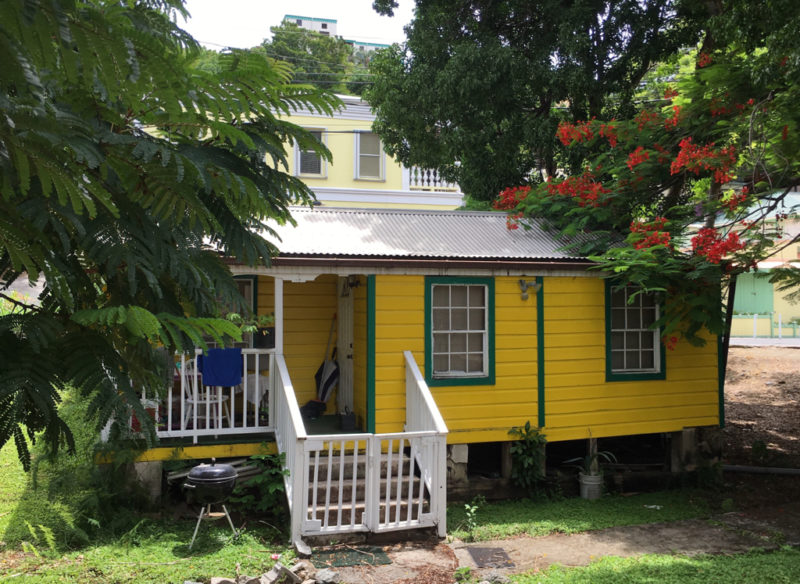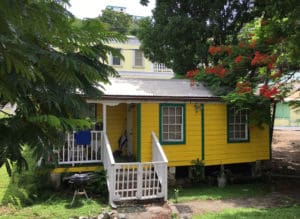 A perfect example is a yellow wooden cottage located just to the south of Wharfside Village which belongs to Dr. Gilbert Sprauve, a retired professor from the University of the Virgin Islands.
"Most of St. John looked like this," Knight said.
It was "between the 1940's and the 1970's that many of Cruz Bay's old historic structures were either torn down or significantly altered," Knight wrote. "Buildings that were updated or constructed during this era display a mingling of traditional West Indian and twentieth-century American architectural design and building practices," which he refers to as "Neo-Vernacular" architecture.
"Not quite old enough to be popularly perceived as historic and worthy of preservation, yet old enough to be looked upon as antiquated and outdated, they are presently susceptible to unmindful demolition to make way for further development," he added.
Much of the construction that was part of the building boom beginning in the 1970's sought to evoke St. John's past, with various degrees of success. Mongoose Junction was constructed of stone with woodwork reminiscent of Danish colonial design.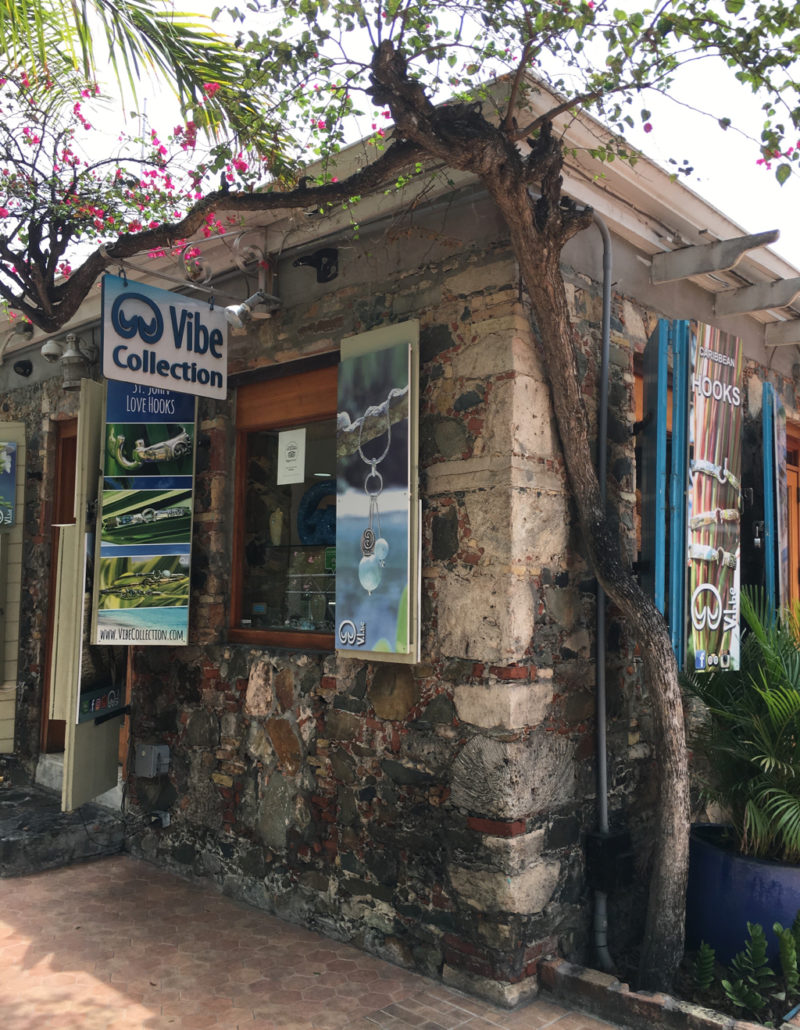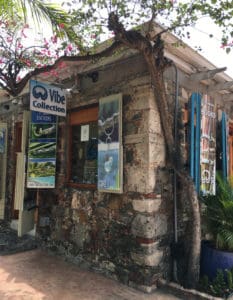 Wharfside Village, which has recently been renovated, was originally designed in the mid-1980's to resemble a cluster of colorful Caribbean cottages. In fact, Wharfside Village includes some unique historic structures, such as the 18th century building that now houses the jewelry shop Vibe.
That building's corners are made of brain coral cut from the coral shelf from the beach right outside the building. Brain coral, soft when it was harvested, hardens over time. It was placed so that a cart wouldn't do damage if it accidentally hit the building.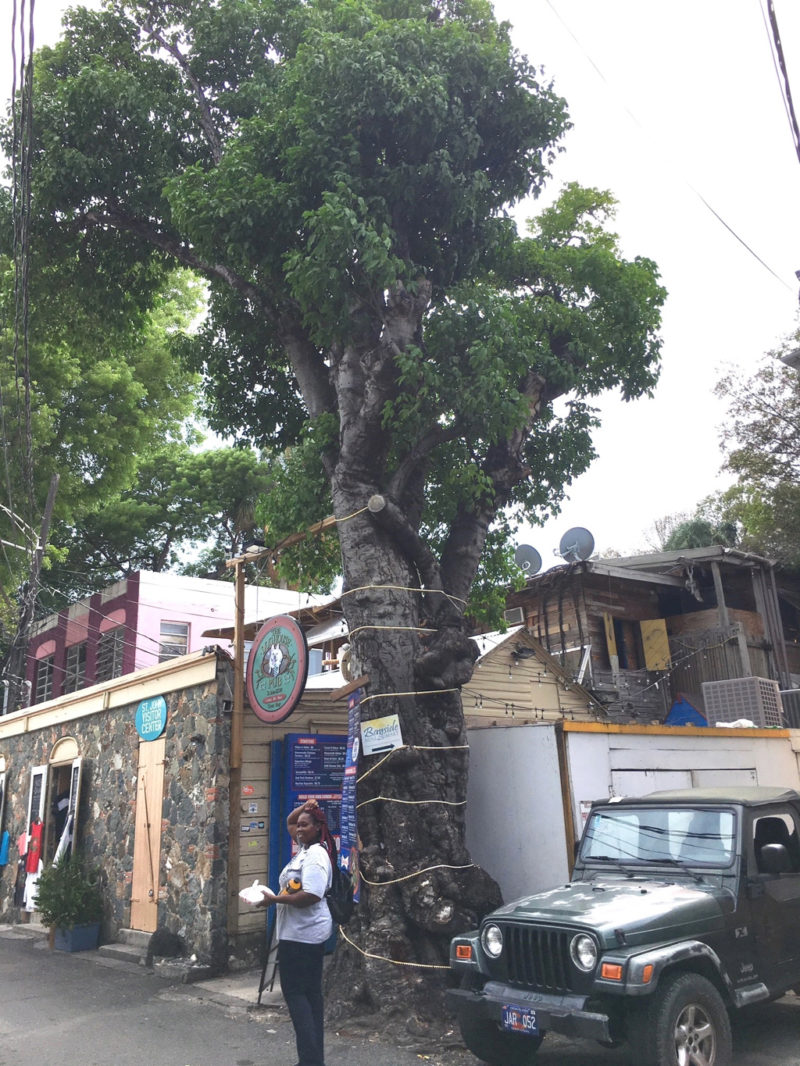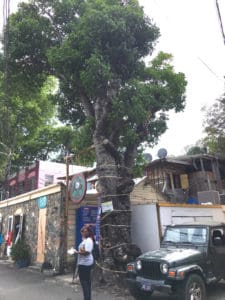 To those who know how to look, Cruz Bay is full of historical features, such as a bread oven in the backyard of a house which was once the island's first bank, and a genip tree next to Ms. Meada's Plaza that could well be more than 300 years old.
An overgrown area that had been frequented by squatters was found to contain a burial plot associated with a free community of African descent in Cruz Bay dating to the 18th and 19th centuries, according to Hadiya Sewer, who conducted research on the site for the St. John Historical Society.
This historic cemetery, located in the wooded area between The Banana Deck and the complex that includes Cruz Bay Watersports and Drink, was recently restored and re-dedicated using funding provided through VISHPO and the St. John Historical Society.
"There are pieces of history everywhere," said Eleanor Gibney, an expert on St. John's ecology and history. She said the designation of Cruz Bay as an historic district should not be a burden to property owners. "It's keeping part of our heritage intact before it is erased. In the long run, it enhances the value, both monetary and social."
David Knight Sr.'s book, "Cruz Bay from Conquest to Exploitation, a Forgotten History," is currently available at Bajo el Sol gallery on St. John, and the Caribbean Genealogy Library on St. Thomas. It can also be purchase directly from the author, email: daypress@earthlink.net