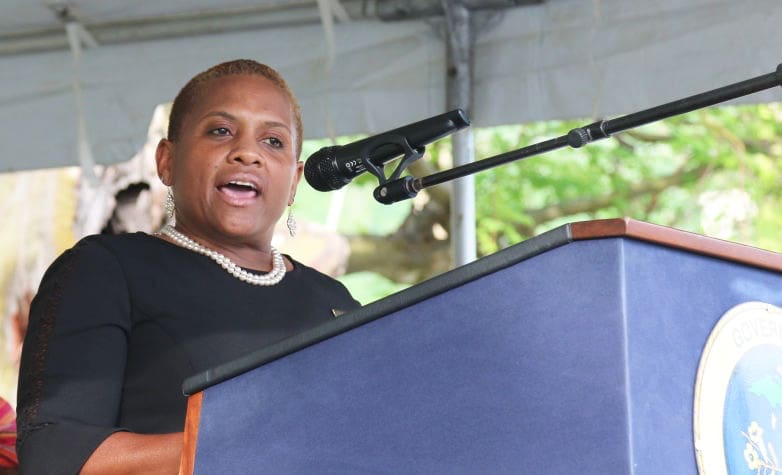 Along with celebrating the territory's veterans Saturday, speakers at an afternoon program on St. Thomas paid tribute to the "women warriors," who they said have blazed trails not only on-island but around the world while defending the nation.
Standing tall at the podium at the Franklin D. Roosevelt V.I. Veterans Memorial Park, keynote speaker Monique Ferrell spoke about growing up on St. Thomas in the 1960s and wondering what she would do when she grew up. Now the director of the U.S. Army's Sexual Harassment/Assault Response and Prevention Program, Ferrell said she had "never imagined" becoming a senior civilian executive in the Army, or "anything of such heights."
"And that was because very few people looked like me in those roles," said Ferrell, who grew up on St. Thomas. "But decades of progress has brought change and possibilities. Today, women can serve in 138,000 combat positions that were previously closed to them until 2016 … and it truly gives you hope that no matter where you come from, no matter your social or economic background, nothing is impossible."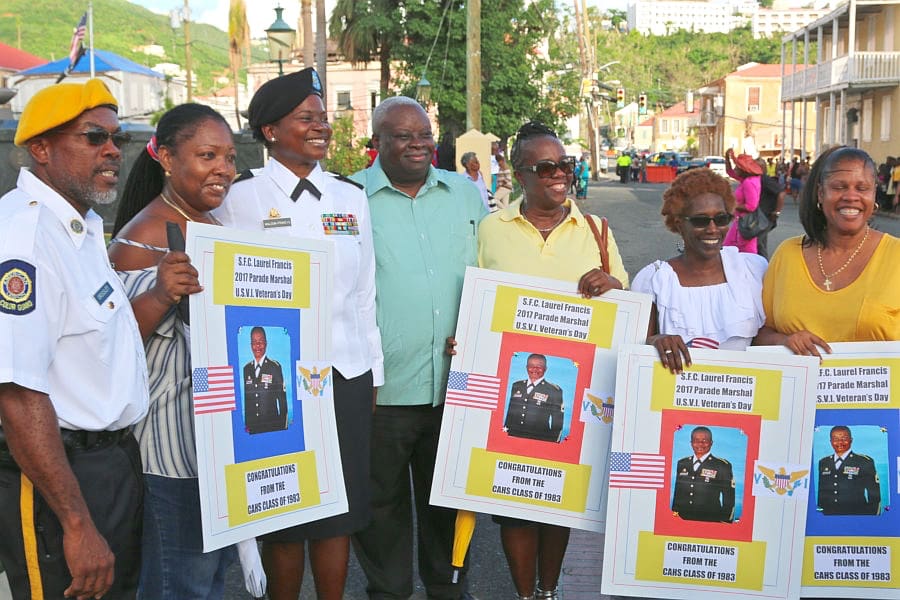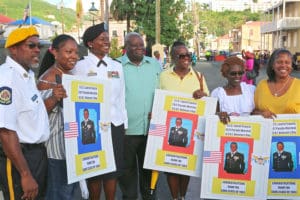 According to Ferrell, the territory is home to 550 female veterans, including Saturday's Veteran's Day Parade Grand Marshal, Sgt. First Class Laurell Francis, Adjutant General Deborah Howell (the first female adjutant general in the Virgin Islands,) V.I. Territorial Emergency Management Agency Head Mona Barnes and V.I. Elections Supervisor Caroline Fawkes, who Ferrell said was the first woman in the Armed Forces to pilot the SH-33 Sherpa aircraft.
A civilian officer whose sons and husband are both veterans, Ferrell also paid tribute to those female family members – wives, daughters and sisters – who she said are just as committed to serving the country as their loved ones.
"Just as the service members volunteer and commit to service, so do family members," she said. "We commit to this way of life to honor our service members and support our loved ones in harm's way. We may not carry a rifle on our shoulders but we carry the weight of worry when our loved ones are deployed."
Among the speakers Saturday were Gov. Kenneth Mapp and Delegate Stacy Plaskett, who added their appreciation for the territory's service men and woman who continue to fight overseas.
"The Virgin Islands has the highest personal sacrifice per capita in the conflicts of this nation, and we will continue to serve," Mapp said.
Ceremonies on St. Thomas started with the traditional Veteran's Day parade, which began at the Western Cemetery and ended at the Franklin D. Roosevelt V.I. Veteran's Memorial Park. Along with the veterans dressed in uniforms, medals and ribbons displayed, several battalions, young and old, marched down the hill from Main Street toward the park, and gathered around the bandstand near Fort Christian Parking Lot for the afternoon program.