Five vessels either sunk or run aground by Hurricanes Irma and Maria have been salvaged from Flamingo Bay and returned to their owners at no cost to the owner, as salvage operations on St. Thomas continue.
According to the U.S. Coast Guard, more than 50 vessel owners have requested and been granted special consideration federal assistance.
"We are here to help ensure the safety of the maritime environment, and being able to reunite vessel owners with their property is a huge win for us. There is no greater feeling to help a vessel owner while ensuring the safety of the environment, Howard Forbes of the V.I. Department of Planning and Natural Resources, Environmental Enforcement Division said in a news release.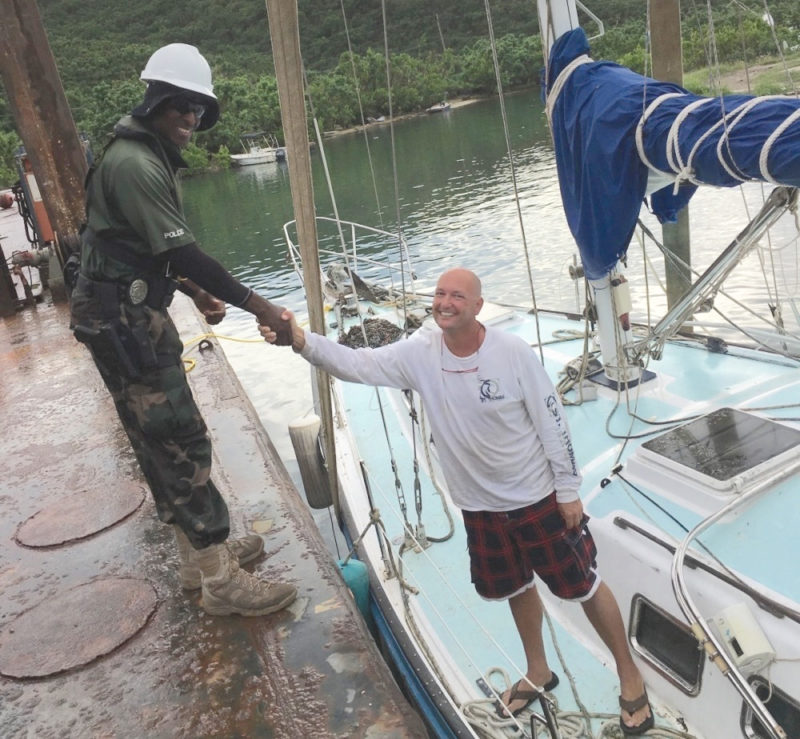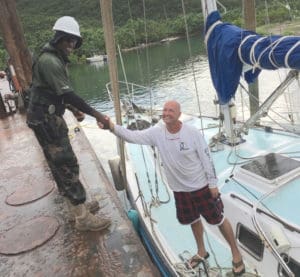 All vessels salvaged by the U.S. Coast Guard are transferred to DPNR after potential marine pollutants are cleaned out. DPNR then oversees what happens next, including returning vessels to owners.
To date, more than 70 vessels have been salvaged through owner insurance, direct owner salvage or under federally funded salvage operations. There are more than 250 vessels that have no identified owner or owner intent is unknown, according to the Coast Guard.
The federal operations are being carried out to deal with more than 400 hurricane-displaced, damaged, sunken and grounded vessels.
Owners have until Dec. 1 to contact DPNR and say what they plan to do. If owners do not have insurance or a way to self-salvage their vessel, they can request special consideration for federal assistance, or waive their rights to their vessels. Owners can contact DPNR through the Vessel Owner Notification Hotline at 340-423-6353, by email to usvidpnr@gmail.com or get more information online at http://usvihurricaneboatrecovery.wordpress.com.
Before removing vessels within the boundaries of the Caribbean National Parks, owners must contact the National Park Service via email at caribbean_recovery@nps.gov.