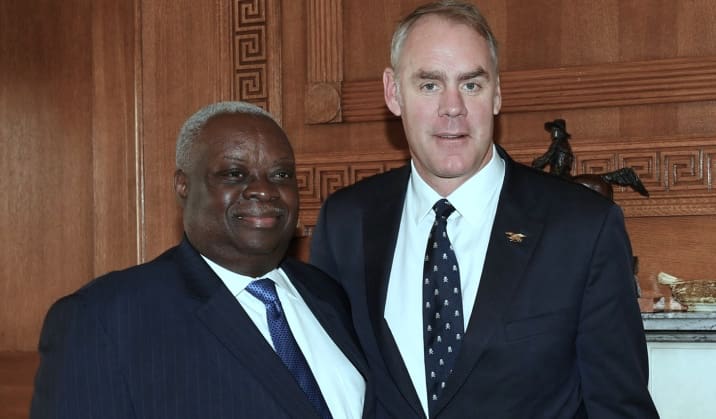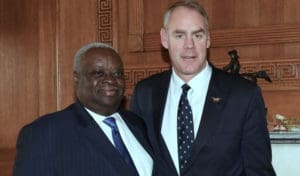 Christiansted National Historic Site and Buck Island Reef National Monument on St. Croix and Trunk Bay Beach at V.I. National Park on St. John all reopened Monday, the U.S. Interior Department announced.
The territory's national parks attracted more than a half a million visitors in 2016 and support 900 jobs in the community, according to the National Park Service. Visitors spent $70 million and helped support $34 million in labor and more than that in total economic output, according to a news release issued Tuesday by the U.S. Department of the Interior.
"I couldn't be more proud of the hard work of National Park Service staff, volunteers, and their partners in the Virgin Islands," Interior Secretary Ryan Zinke said in the knews . "Their commitment to the park and to the community is inspiring. I've heard many stories of staff tending to the needs of the park and their neighbors before even taking care of themselves,"
"We have a long way to go, but every day we make progress toward getting these parks fully functional to visitors and back to providing important economic support to these communities as they return to normal," Zinke said.
Gov. Kenneth Mapp said the reopening of the parks is a significant milestone in the recovery of the U.S. Virgin Islands.
"These are, of course, premiere destinations for visitors, but are also significant recreation areas for Virgin Islanders – many of whom traditionally celebrate Thanksgiving at our beaches," Mapp said.
Delegate Stacey Plaskett noted the parks protect some of the best of the territory's natural heritage.
"Although their primary purpose is the protection of biodiversity, National Parks also deliver other invaluable economic, social, cultural, and health benefits to our territory's residents. Future generations deserved the right to see these natural values intact and protected as we do today," Plaskett said in the statement.
Christiansted National Historic Site demonstrates the architectural, economic, and political influence of 18th century Europe in the Caribbean. The 19,015-acre Buck Island Reef National Monument includes the 176-acre island of that name, with its tropical dry forest and 18,839 underwater acres filled with coral reefs.
With the opening of Trunk Bay Beach, Virgin Islands National Park now has three popular tourist destinations ready to receive visitors. Honeymoon and Hawksnest beaches reopened Nov. 13. Water sports equipment rental is available at Honeymoon Beach and equipment rental was slated to resume at Trunk Bay Beach Tuesday. Taxi service, essential to getting visitors to park beaches, has also resumed.
To reopen Trunk Bay Beach, the National Park Service stabilized structures, removed fallen trees and more than 480 cubic yards of debris. Dive teams removed underwater debris from swimming areas, however visitors are encouraged to use caution when swimming in all areas of Virgin Islands National Park.
While these sites are open to visitors, many services and features at NPS sites across the islands remain closed or inaccessible while cleanup continues.
Continued updates on the status of National Park areas in the Caribbean and elsewhere affected by hurricanes and severe weather are available online at http://go.nps.gov/hurricanes.