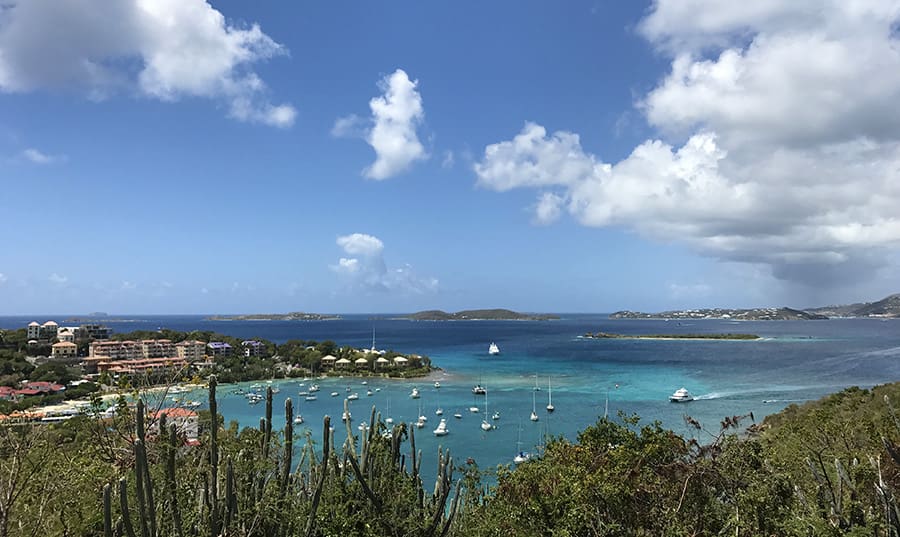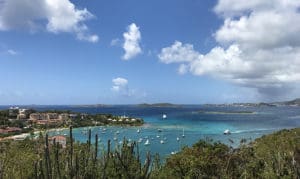 The Department of Public Works (DPW) – Division of Transportation continues to conduct weekly assessments of highways and road conditions on St. John to determine when normal bus services will be able to resume.
VITRAN enacted an abbreviated bus route on Monday, Dec. 18, that runs between 6 a.m. and 6 p.m., starting at the ferry dock in Cruz Bay, onto Gift Hill and Chocolate Hole, then back to Cruz Bay. However, VITRAN services for the route with the greatest demand, the Cruz Bay to Coral route, remain delayed.
The roads along this route have been severely damaged by the excessive amount of rainfall, leading to mudslides and the undermining of major sections of roadways at multiple locations, especially along Centerline Road. DPW is in the process of repairing the damaged sections of the roadways to allow VITRAN to resume safe operation of this route.
In the meantime, a temporary shuttle service, being provided by the Bloomberg Group, will run from Coral Bay to Cruz Bay, travelling along the North Shore Road, during peak hours: 7 a.m. to 9 a.m. from Coral Bay to Cruz Bay and 3:20 p.m. to 5:20 p.m. from Cruz Bay to Coral Bay.