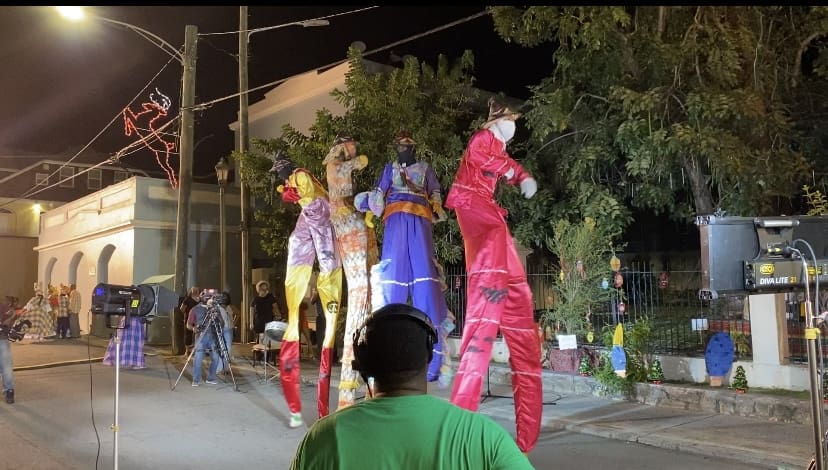 Raven Phillips is a student at the University of the Virgin Islands and a contributor to the Source. As the March commemoration of V.I. History Month comes to a close she offers her perspective on what V.I. culture means.
The concept of culture is so ubiquitous in the islands of the Caribbean that you will find the word strewn across every promotional brochure and advertisement. It encompasses the language and dialect, the food, the clothing, the traditions, the music, the social norms, the shared understanding and the overall way of life for a group of people, and its strength can at times seem immeasurable.
Culture's strength is directly related to how well it is preserved. Through conscious efforts made by its people, a culture can survive past relocation, attempts at genocide, and even natural disasters.
In the case of the U.S. Virgin Islands, culture has survived through centuries of slavery, multiple transfers of ownership and, most recently, two Category 5 hurricanes that struck the islands back to back. There exists a strong base of people with a vested interest in seeing Virgin Islands culture thrive. That is proof of the pride people take in this territory.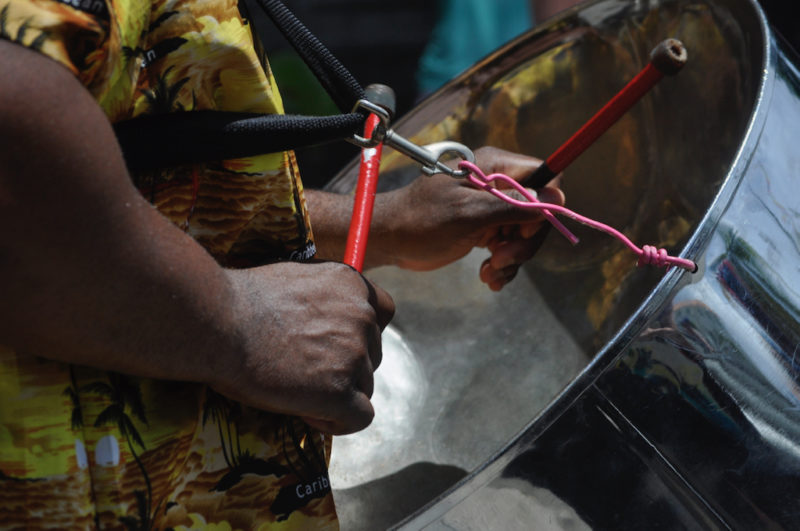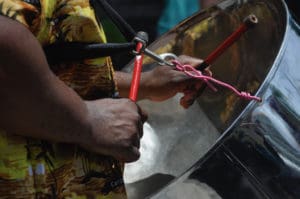 From bamboula and quadrille, to soca and quelbe, to kallaloo and johnnycake, there are multiple aspects of V.I. culture that people cherish and take pride in celebrating. For many, V.I. pride functions as the motivation for preserving the culture. There are multiple methods of cultural preservation through having V.I. pride. It can mean engaging in aspects of culture, or it can involve direct actions taken to ensure that certain traditions are not forgotten.
V.I. pride may spur a person to dance and sing along to Pressure Busspipe on the radio, and make one feel motivated to take up storytelling or broom making. V.I. pride takes on countless forms based on the personality and opportunities available to the person who has it. It builds up a duty to see to it that the culture continues, and a need to see V.I. pride spread.
Within demand lies opportunity. Some people recognize how much importance Virgin Islanders place on V.I. pride, and may seek to use this for their own means, whether they be financial or even political in nature. What better way to build an audience for yourself than by targeting an audience that already exists? What better way to increase the presence of your brand than by tapping into a strong market? Slap a few Vs and Is onto your product or service, and you will find a host of people willing to support you based on that alone.
This is not a condemnation of those that use V.I. branding. Many who utilize it do it out of their own V.I. pride, and seek to fulfill a need they recognize in the community. Some feel a need to share their culture with the world, and feel that their brand is the medium best suited for it.
This all shows that expression of, and pride in, one's culture is complex. Though a large group of people may share a culture, their pride in it varies, and they will all seek to express what they feel in ways they find appropriate and enjoyable. The way in which a culture lives on depends on the people living it.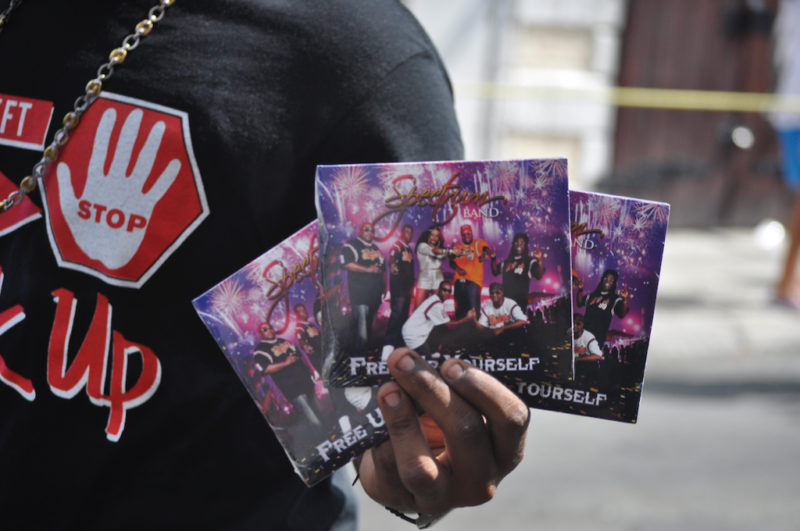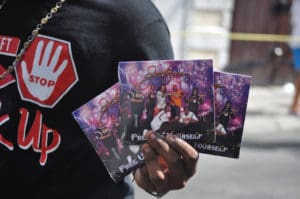 It is often said that the younger generation is the future of the Virgin Islands, and they have many of their own ideas on V.I. pride and culture.
When asked about what aspects of V.I. culture he takes pride in, University of the Virgin Islands communications major Callah Raji Cuthbertson said, "One of them is being on a small island with a big culture that influences others' culture, like with music. I am proud of our unique way of communicating and expressing ourselves too. I express my V.I. pride by speaking in my accent even when I'm in the states."
"In my opinion, it will take a lot more people working together as one cohesive group and staying in the V.I. to build it stronger and better," he said. " It will also take the people that were here for a long time to create more family-owned black businesses, and it will also take the elders to teach the youth about the V.I. culture and the significance of holding onto it."
Cuthbertson also offered his view on the use of V.I. branding.
"I don't feel like all V.I. branding is genuine," he said. "In my opinion there are businesses that brand with the V.I. that are not from the V.I. or have not been in the V.I. for more than 10 years."
He is not alone in feeling that not all V.I. branding is genuine. One UVI computer science major said, "Some V.I. pride branding provides individuals a way to higher opportunities, but in the long run, they start to brand without any affiliation to the V.I. Others might brand the V.I. with a negative connotation, simply to fit into cultural norms. Norms that the V.I. does not follow."
The student weighed in on the preservation of V.I. culture, saying, "I think the most basic way to preserve V.I. culture is through storytelling. Storytelling is the base for which we have kept a lot of our traditions. In some ways, we naturally do it without even thinking about it."
"Whenever I travel, I always tell people I meet about the Virgin Islands. Most of the time they admitted that they have never heard of us before, which opens up the conversation about my culture," the student continued.
On the topic of aspects of V.I. culture they take pride in the student said, "Our resilience in keeping a community, and the ability to recognize that we do have problems. Native Virgin Islanders, whether through slavery or aboriginals, have spent the past thousands of years creating a culture around togetherness."
"Throughout time, we have been able to solidify a culture that can still be linked back to our origins. The fact that we kept that history alive in our education and day to day life, just shows how strong we are," the student said.
This love of togetherness was shared by UVI applied math major Kelvin Dover. His most beloved aspect of V.I. culture is the sense of community, and he expresses his pride by, "talking highly of the people here and the friendly greeting you get with each person you encounter."
In regards to preserving V.I. culture, Dover feels that, "it will take an even stronger sense of community, and empowerment of the locals and support of black businesses. Support of cultural events and putting it on mainstream media to update the public will also help."
Some people feel that pride in culture is reflected in the way you represent yourself. UVI computers science major Kiarra Vanterpool said, "I know that every time I step foot into the world I represent myself and my ancestors who fought for a better future."
"To preserve the culture, it will take educating the youth about our true history and background of who our people really were. I like to show V.I. pride often, whether through music, T-shirts, or culture," she continued.
While some have V.I. pride in spades, others say they have little. UVI psychology major Khefren Sackey admitted that, "The only aspect of being from the V.I. that brings me pride is the level of resiliency I've accumulated over the years, whether it be through 'third world-esque' problems such as the lack of resources, natural disasters, or simply dealing with uneducated people."
Sackey spoke of the effects of external influences on preserving culture.
"I feel that we are more consumed with a surface level American-style of living thanks to internet and media now more than ever. If we turn back that consumption value and embrace our roots that made us unique in the first place, we'd be fine."
"I guess I express my V.I. pride through my developed resiliency, seeking to mitigate any and all primitive viewpoints wherever I can," he continued. "My increased level of resiliency also allows me to persevere in hard times, and promotes divergent thinking when it comes to solving problems."
Sackey's views add an interesting element to the discussion of V.I. pride and preservation of culture. It goes without saying that living in the territory comes with certain sacrifices and less-than-satisfactory conditions.
Some may feel forced to live with less than adequate resources, leaving them in a constant state of need. Others have just enough to live with, but find little satisfaction in just living with less. A preoccupation with culture and preserving it may lead to a resistance to change.
Not all answers to problems lie in tradition. Additionally, some people may seek to use V.I. pride for their own purposes.
The current state of the territory is not perfect, and a constant state of preservation of culture could very easily lead to stagnation, where problems in the territory are not fixed, as the method of doing so would mean acting outside of tradition.
Questions about the role that culture and tradition play in a modern setting is not unique to the Virgin Islands, and as technological advances increase, the questions becomes more and more pertinent.
Like most things in life, there is a balance that needs to be found, in which the identity of Virgin Islanders is not lost, but the people are still able to advance and prosper. Advancement should not always have to come at the expense of the culture.
A firm identity can help a person feel grounded no matter where they are and no matter what circumstances they are up against. Culture helps form this identity, and in order to maintain it, the culture must be preserved. While everyone may not share in this identity or take pride in it, it is imperative that the ones that do take the steps necessary to preserve it.
As another V.I. History month comes to a close, it is important to remember that so long as there are people willing to keep it alive, the culture will not die. Some change may come, and it may even be needed in order for people to flourish, but V.I. pride can see us all through any threat to the culture's existence, or to the lives of the people living in it.