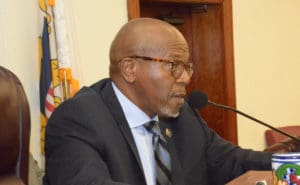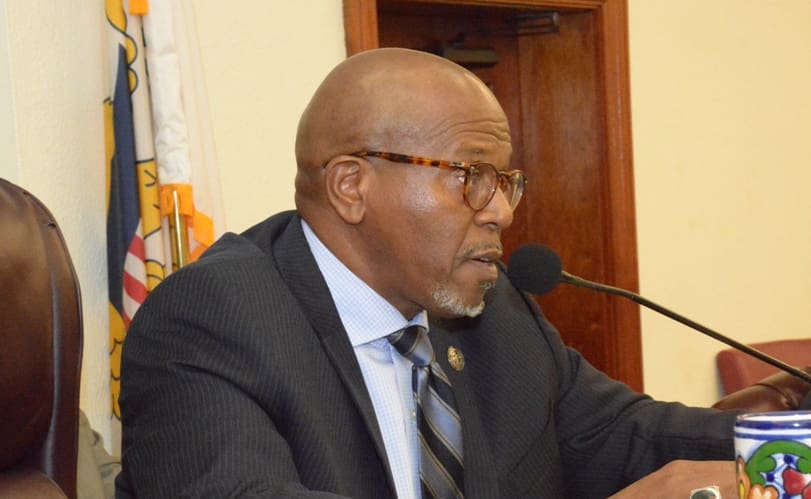 A mandate for the government to hire a professional curator to catalogue and manage its artwork and antiquities – and a mandate to create a new committee tasked with conserving and displaying those items for the public – will become law if a bill sent to the Senate floor last week is enacted.
The bill, sponsored by Senate President Myron Jackson (D-STT,) would also create another new, distinct government account funded with unspecified amounts of money in the budget for the Office of the Governor.
The seven-member committee would include specific government officials, members of various other private groups, the curator, "a historian appointed by the governor" and the "director of the Virgin Islands Museum of Fine Arts."
Although a 1987 V.I. statute declares there is a V.I. Museum of Fine Arts within the Department of Planning and Natural Resources, it does not appear to exist in a material sense. There is no online mention of it. The government's budgets from 2004 through 2017 do not mention it. It is not in the V.I. phonebook. It has no address or staff.
The Legislature did approve a transaction to take the historic Estate Catherineberg property and convert it to a museum, but Gov. Kenneth Mapp vetoed that legislation and no museum has been created.
The territory has at least 110 statutory committees and commissions, many of which lack quorums, are defunct and in some cases were never active. There is also a V.I. Military Museum established by statute with its own museum board. Neither the museum nor the board exist. (See: "Overboard Part 1 – Territory has a Fever for Commissions and Boards" and also "The V.I. Budget Crisis: Part 9, Hyperactive Legislating" in Related Links below.)
Jackson proposed the curator measure back in 2016. But it became a higher priority for the Legislature after artifacts and antiques were found to be unguarded and in disarray in an unlocked St. Thomas Government House after last fall's storms.
V.I. Government officials and another person involved with their preservation have asserted the government's most important antiques and artworks are secure and accounted for, but requests by the Source and other media to view them have been denied. There is no independent verification nor any public list of what the government possesses.
"We don't even know where some of our valuables lie. We know in some cases some of them exist, but where?" Sen. Jean Forde (D-STT) said during Thursday's committee hearing.
"There is no one responsible and there is no office," Forde added.
Government House representatives testified against the measure when it was heard in committee in February, raising the possibility the governor might veto it if it is passed.
"It is the position of the Office of the Governor that there are sufficient mechanisms in place to satisfy the proposed requirements," Lisa Webster-Potter, Mapp's chief of protocol, told senators in February.
She said many of the duties that the bill assigns to a curator are already part of the mandate of the territory's State Historic Preservation Office and the small size of Government House's collection would leave a curator without daily duties.
Voting to send the bill on to the Senate floor for a final vote Thursday were: Forde, Sens. Janette Millin Young (D-STT,) Sammuel Sanes (D-STX) and Janelle Sarauw (I-STT.) Jackson and Sen. Positive Nelson (ICM-STX) were absent.