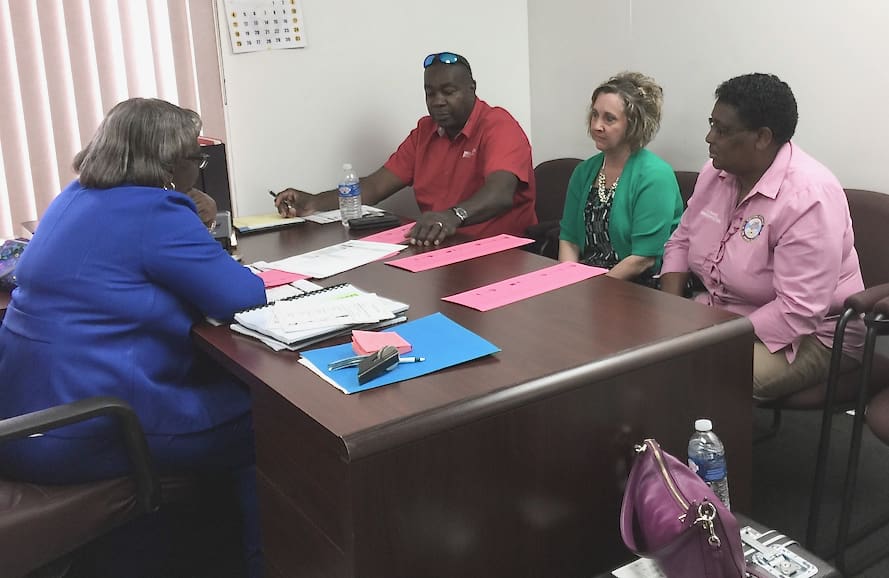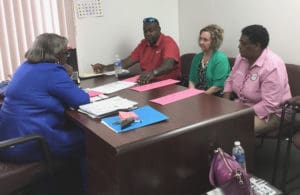 Supervisor of Elections Caroline Fawkes met with BVI election officials recently to talk about the territory's experience with the use of DS 200 Voting Scanner/Tabulator Machine over the years.
The machines; DS 200 paper ballot tabulators make by ES&S, were a pet project of St. Croix District Board of Elections Chairman Adelbert Bryan, who spearheaded a campaign against the old, 1980s-vintage Danaher Electronic 1242 machines. Bryant said the old machines were unreliable and could be manipulated. Despite many public claims, no evidence that they can actually be manipulated or that they ever have been manipulated was presented.
The territory switched to the new machines in 2013. The machines did not count votes by party symbol correctly in 2014, leading to controversy. The software was subsequently updated.
The new tabulators have two advantages over the old machines. They have a paper ballot voters hold in their hand, which is reassuring to some, especially those concerned about massive conspiracies to rig elections. And they produce a voter-verified paper trail, because the voter must fill out the ballot, which the machine will reject on the spot if it is filled out wrong, and the ballot is stored. The old machines printed a tape only after the voting was done, so there was no way for voters to see for themselves that the machine counted their votes properly.
BVI officials invited Fawkes for the visit from April 30 to May 4, which included a demonstration of the DS 200 and discussion of the absentee voting process. According to the V.I. Elections Office, a follow-up visit will be scheduled in a few months.
BVI officials hope to reduce the time it takes to reach final results on election night. Fawkes reportedly
reached out to BVI Supervisor of Elections Juliette Penn during the 2014 and 2016 elections, inviting her to observe a USVI election, but the visit did not occur. V.I. officials hope to have BVI officials observe the 2018 elections.