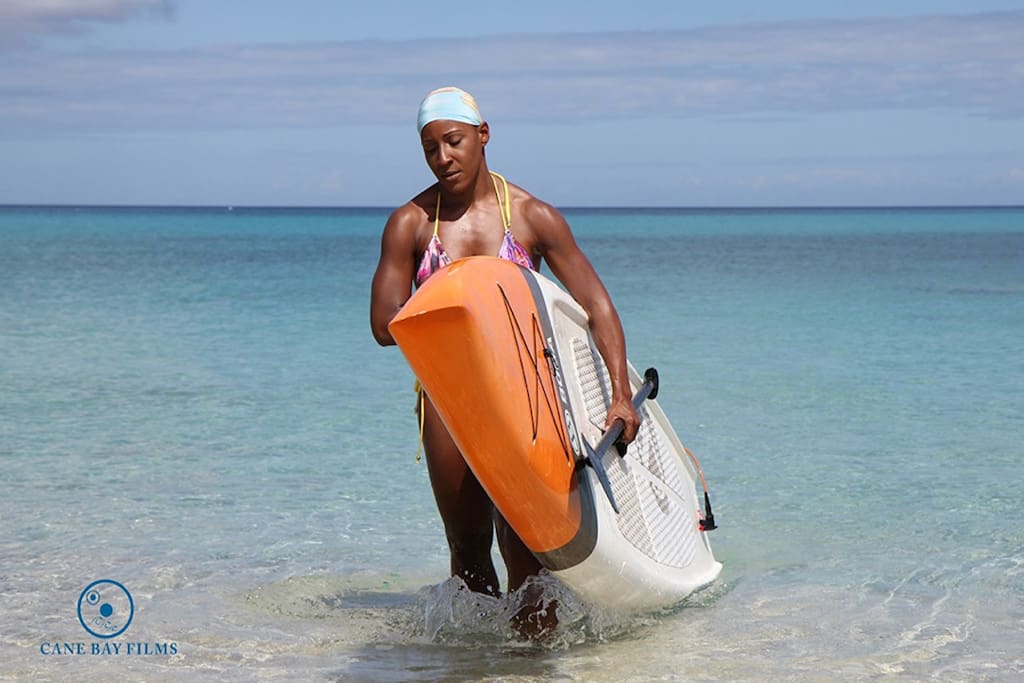 St. Croix native Johanna Bermúdez-Ruiz, recognized worldwide for her documentaries, will debut her first drama Thursday at an invitation-only gala premiere at Caribbean Cinemas.
A love story filmed on St. Croix, her movie is titled after a character. Soléne, an actress, comes home to rekindle a romance with a striking stand-up paddleboard athlete, a woman named Camilla.
"Two individuals meet and become connected. One goes to L.A. and then comes back to the Caribbean to find her true love," said Bermúdez-Ruiz.
The film will soon be available on Vimeo, a video-sharing site launched by filmmakers. Amazon and iTunes should offer it in the future, according to the filmmaker.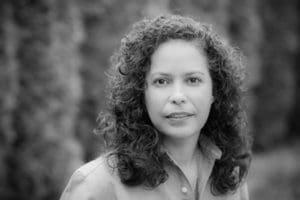 Not only does "Soléne" showcase the beauty of St. Croix, it features Caribbean actors and musicians and uses local crew.
Bermúdez-Ruiz cast Vanessa Ayala of St. Croix and Natalia Villarejo and Michael Baiamonte of Puerto Rico, although she had worked with none of them before.
"When I met Vanessa and Michael, I knew I wanted to include them in a film, whether in this one or another in the future," she said.
Natalia Villarejo came recommended by a film industry friend. The cast clicked.
The "Soléne" soundtrack, which features local band Marisol y Los Drunk Dumplins and Puerto Rican reggaeton artist Yako La Pauta, reveals the plot and is integral to the film.
"Their lyrics tell the story. The music is all part of the storytelling – the past, the leaving and coming back, the reconnecting with the loved one," said Bermudez-Ruiz, a fan of both the Drunk Dumplins and Yako La Pauta. "It's important to me that such talent can be showcased in a film like this," she said.
While making "Soléne," she worked with nine people, many of whom are from St. Croix and Puerto Rico. The project required a long hours, patience and collaboration.
The St. Croix community leapt in to help.
Small businesses contributed batteries, food, costumes, and sundry essentials. The Department of Tourism has funded the premiere, and balter restaurant will host a private after party orchestrated by KDM Productions.
Bermúdez-Ruiz drew on the skills of Crucians. Debbie Sun collaborated with Emmy Nieves-Majesty and designed Soléne's tunic and the Camilla's bathing suit. Nieves-Majesty designed the jewelry worn by both female characters.
"Of the movies I do, fashion is always a big deal. Emmy knows about fashion; she's the kind of person a filmmaker needs on her side. She's a genius," said Bermúdez-Ruiz. "We don't often use the people who are right here at home."
Bermúdez-Ruiz lives on St. Croix and bases her company, Cane Bay Films, on the island. She believes this movie will be good for the Virgin Islands and for everyone involved in its making.
An award-winning documentary filmmaker, Bermúdez-Ruiz likes this new venture into drama. While she has produced fiction films for others, "Soléne" is the first she has written, directed, and produced herself.
"Fiction offers a lot more creativity and collaboration with other artists. It's fun but it's hard work," she said. "We are outside, in the sun and in the sand. That's the nitty-gritty of it."
She described the documentary process as "very intense and intellectual – a journalistic way of telling a story." Documentaries educate people, she said.
Her documentaries address domestic violence, human rights, social change, children with disabilities, and the bombing on the Vieques training range.
Peacemakers in Switzerland, Japan, Vieques, Washington state, and at Harvard, Princeton, and Rutgers universities have studied her film "Vieques: an Island Forging Futures." "It has been shown in community colleges and in high schools. It shook the world community," the filmmaker said.
"We don't need violence to have justice," she said of the film's message.
Another Bermúdez-Ruiz documentary, "Sugar Pathways," examines the forced migration of Puerto Ricans from Vieques to the U.S. Virgin Islands. Studied in Germany as well as on St. Croix and St. Thomas, the film demonstrates how Caribbean people are connected.
"We all need each other. We all travel between the islands, we share one culture, we marry," said Bermúdez-Ruiz. "'Sugar Pathways' shows how we overcome difficulties through love. We are all one Caribbean nation."
Her documentaries have won awards and acclaim, including Best Female Director of Color at the African Diaspora Film Festival, Best Short Documentary at the San Juan Cinema Festival, Best Short Documentary at the Maffa Film Festival, and a Special Jury Mention award at the ImageNation Outdoor Music and Film Festival.
"Short documentaries pack a punch," she said.
As an independent filmmaker, Bermúdez-Ruiz wears many hats. She writes, directs, markets, hires actors and crew, tweaks and tightens the script, stands behind a camera, and does pre and post production work. She wants her audiences to "have the experience of emotion, the experience of a motion picture."
She plans to enter "Soléne" in upcoming film festivals and hopes to launch an international film festival on St. Croix. She said she is laying groundwork for that now.
She aims to make the Virgin Islands a film hub where she can produce high quality films and attract off-island production companies to film in the territory.
Bermúdez-Ruiz fell in love with filmmaking while studying at Antioch College.
"It was a fantastic experience for me," she said.