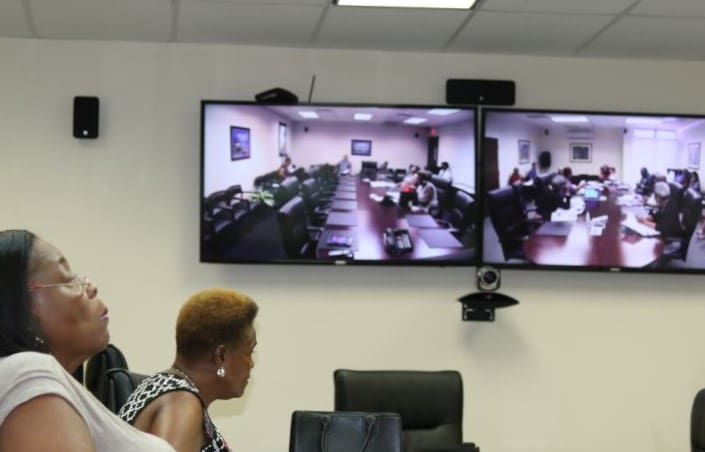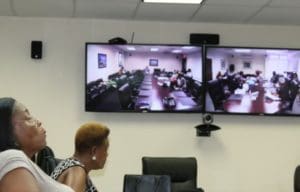 Barred from convening as a district or joint board, elections officials were left in limbo Tuesday morning as they came together for what was supposed to be a public meeting that no one seemed to know who organized.
Members of the media received notice earlier in the week about a Joint Board of Elections meeting on St. Thomas – a notice that elections officials said they didn't know went out. Some board members said they had only received an email from Elections Supervisor Caroline Fawkes asking them to choose between two meeting dates, while others said they had received formal notice about a meeting.
Either way, an agenda with a planned executive session at the end of it was handed out Tuesday. Before there could be an official call to order, member Adelbert Bryan jumped in to discuss a pending appeal of a recent court order that found the board in violation of local law that effectively abolished both district boards in favor of one unified one.
Since that law was passed last March, both district boards and the Joint Board have continued to meet. Last week, V.I. Superior Court Judge Denise Francois enjoined and prohibited either from doing so any longer.
While board members said Tuesday a pending appeal of the order could allow them a loophole for discussion, it was revealed that no one present knew who filed the appeal, either. Bryan said with the appeal still in play, the board couldn't discuss any legal matters relating to the case in front of the public, who were then asked to leave the room.
A reporter objected on the grounds that any executive session called when the board was barred from meeting is illegal. In response, members said it wasn't an executive session because they were having a private meeting to discuss their next move.
When asked how they could use a public facility – the meeting was conducted by video conference with members  at Economic Development Commission offices in both districts  – for a private meeting, St. Croix members became agitated and told reporters to leave.
The St. Croix contingent then appeared to move to another room in the St. Croix building, while St. Thomas-St. John board members stuck around to talk.
The court's ruling, issued on May 10, upholds the law, and states that it is clear on when the members are required to meet as a single board, elect a chairman and vice-chairman, and establish procedures for moving forward as a unified entity.
Tuesday's meeting lasted for about 15 minutes.