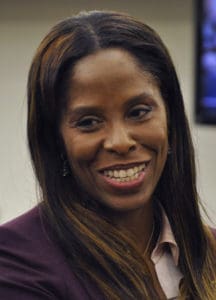 The U.S. Senate has approved 26 more weeks of disaster-related unemployment assistance, for a total of 52 weeks of assistance for Virgin Islanders impacted by last fall's storms.
The extra time was proposed by Delegate Stacey Plaskett as an amendment to a massive re-authorization bill for the Federal Aviation Administration. The House of Representatives already approved a version of the bill and the two bills are now in reconciliation to get a single, identical bill to pass both houses. Then it will go to President Donald Trump for signing, which many news outlets say is highly likely to occur.
"My amendment provides for an additional 26 weeks' worth of assistance, retroactive from the time of expiration in late March, up to 52 weeks after each disaster declaration for Hurricanes Irma and Maria," Plaskett said in a statement after this week's Senate action.
Plaskett said this is the longest Disaster Unemployment Assistance period ever extended by Congress.
She said it also establishes a stable funding stream to invest in pre-disaster mitigation before a major disaster strikes" by setting aside six percent of the cost of each disaster into a national fund for local government projects.
"A stable funding stream for more investment in pre-disaster hazard mitigation will save property, jobs, money, and lives. This focus on improving pre-disaster planning and mitigation is so that communities may be better prepared for future disasters," Plaskett said.