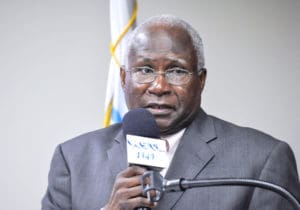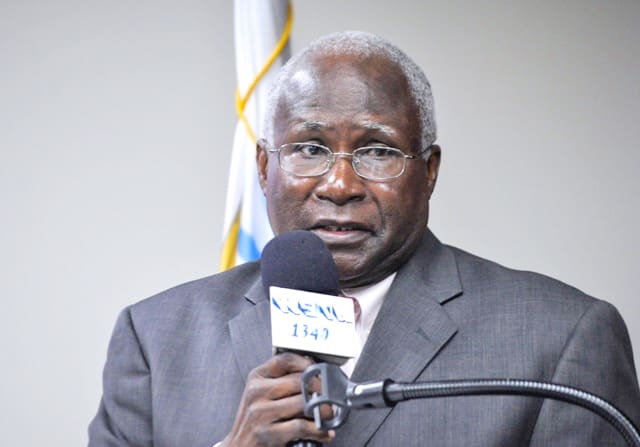 Abdul Ali, veteran radio host and newspaper journalist on St. Croix, Thursday told Government Employees' Retirement System (GERS) Board of Trustees "the time for messing around" has passed. He said in the trustees monthly meeting the present called for "drastic action."
One of his suggestions for action was converting the system to a defined contribution plan. A defined contribution plan has the employer, employee or both making contributions and future benefits fluctuate on the basis of investment earnings. In a defined benefit plan, as GERS is, the benefits are pre-set and not supposed to change.
GERS Administrator Austin L. Nibbs, responded saying defined contribution plans were risky and had many drawbacks.
If the government switched to a defined contribution plan, active employees would quit making contribution to GERS. Employee contribution play a big part in keeping GERS solvent until 2023.
Ali countered with the idea of having a combination of the defined benefit plan with a defined contribution plan.
Nibbs said all avenues had been explored.He said the problem was GERS had more money going out then coming in. He estimated that $20 million was going out monthly while only $7 million was coming in. He added, "Our assets are dwindling."
Ali said the ratio was reversed from what it should be – more retirees taking out than employees putting in. Nibbs said it was getting worse — at one time there were 9,200 workers contributing to GERS and now only 8,600 are.
When Ali conjectured that many government employees were cashing out of the system and their jobs with the government because they did not believe the system was going to survive; Nibbs did not argue.(An employee who leaves the government before finishing 10 years and before being invested in GERS can take the money back from GERS in a lump sum. Once an employee has worked in the system for 10 years that option is lost.)
Ali also expressed concern that active employees had no say in what GERS does. Retirees who are receiving annuities from GERS can speak at the trustee meetings but active employees can't. Ali said, "You are taking their money every two weeks and they have nothing to say about it."
The board has tried to reach out and hear what the active employees have to say, according to Trustee Carol Callwood. She said the board has had public forums and town meetings to get input and "They don't come."
Nibbs ended the discussion with Ali by saying, "The plan sponsor (the V.I. Government) must step up to the plate. I can say on the record, if nothing is done by 2023, you will not receive 100 percent."
In his monthly report Nibbs said there is an estimated $35.7 million in missing employee contributions, going back before 2011, from the central government and the autonomous agencies.
Also in the report, he noted of the 522 employees who retired in 2016 and 2017 all but 19 have been receiving annuity check.
The payout to retirees from GERS on Nov. 15 will be $10.3 million. Retirees receive checks twice a month.