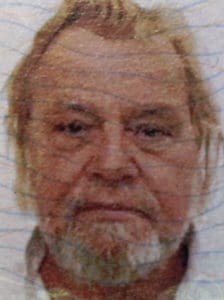 Authorities are looking for Martin Anthony Hawryluk, a 72-year-old man last seen May 1 in Christiansted, according to an alert from the V.I. Territorial Emergency Management Agency.
Hawryluk was last seen at Marshall Command in Christiansted, wearing a white shirt and white pants. According to the VITEMA release, he appeared to be disoriented, saying that a lady from American Airlines had his luggage. He then left the station, walking towards Christiansted Town.
On May 2, a brown briefcase belonging to Hawryluk was found in the vicinity of Mitchell-Larsen Studios, Company Street, Christiansted Town. Wednesday, Hawryluk's son, Bradley Hawryluk, telephoned Marshall Command inquiring the whereabouts of his father.
The VITEMA alert describes Hawryluk as a 5 feet, 7 inches tall white male weighing about 225 pounds, with brown eyes, brown hair and a light complexion.
Police urged anyone who comes in contact with or knows the whereabouts of Hawryluk to call 911 or the Marshal Command Station at 340-773-2530 or 340-778-2211.