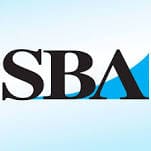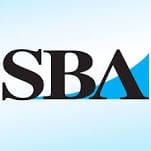 In keeping with its mission of helping small businesses start, grow and thrive, the U.S. Small Business Administration (SBA) reminds the small business community of Lender Match, its online referral tool that connects small business borrowers with participating SBA lenders.
"With Lender Match, we are making it easier for small businesses to find lenders, and helping get more capital into the hands of existing and potential entrepreneurs. The SBA is continuously streamlining its processes to help small businesses at every stage, and we encourage them to utilize all available resources for start-up and growth opportunities," said Wayne Huddleston, SBA USVI senior area manager.
The free online tool allows small business owners to fill out a quick online form, without registration, and then connects them with lenders within 48 hours. After lenders have reviewed the information submitted to them by entrepreneurs, those who express interest in the loan will respond within two days. In addition, borrowers will also receive counseling information and resources from the SBA within their local area.
"Lender Match is a user friendly and intuitive platform for entrepreneurs and it provides guidance on how to be prepared for the loan application process. It is a streamlined way for prospective borrowers to connect with approved SBA lenders across the country who are interested in lending to Virgin Islands businesses," Huddleston said.
Lender Match is available to all SBA 7(a) and 504 lenders nationwide, including nonprofit entities that offer free financial advice and specialize in SBA's Microloan, Community Advantage and 504 loan programs. Lenders must be in good standing with SBA to receive borrower referrals.
Lender Match also contains a checklist of items for borrowers before talking to lenders that includes a business plan, credit history, collateral and financial projections that help to better understand the lending process. Prospective borrowers can go to www.sba.gov/lendermatch to get matched with any number of institutions and increase their access to capital.
There are currently more than 800 lenders in the SBA's lending programs that participate in Lender Match throughout all 50 states, the District of Columbia, Puerto Rico, the U.S. Virgin Islands and Guam.
For more information about Lender Match, contact Wayne Huddleston at 787-523-7120 or [email protected].