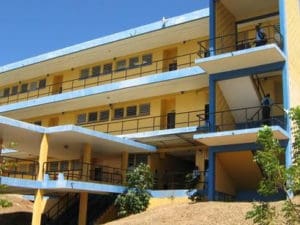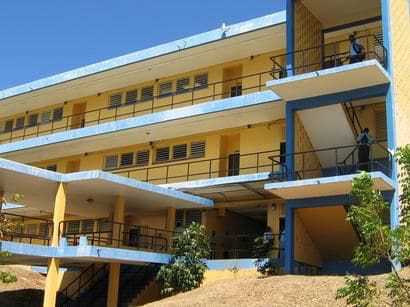 Following news reports that Charlotte Amalie High School is going to be heavily restricted for the upcoming school year, acting Gov. Tregenza Roach issued an executive order over the weekend, declaring a state of public exigency for the Education Department.
Schools across the territory were heavily damaged in 2017 during Hurricanes Irma and Maria, and while repairs have been ongoing, unpredicted circumstances like the identification of funding sources have caused delays in the procurement of services and supplies, according to the order.
"Summer maintenance of the public school campuses, such as the Charlotte Amalie High School, has revealed critical, unforeseen additional repairs, which must be completed for the health and safety of our students and teachers," the order said. Schools are set to open Sept. 3, but much of the work is still outstanding.
The public exigency declaration was issued to help Education expedite the procurement process and to complete emergency repairs, rather than having to bid and secure services and supplies.
Last September, structural issues at CAHS forced the condemnation of 18 classrooms in Building B at the back of the campus. According to media reports, an additional 10 classrooms have been condemned, with structural integrity reports citing the lack of a field, track, or courts, among other issues.