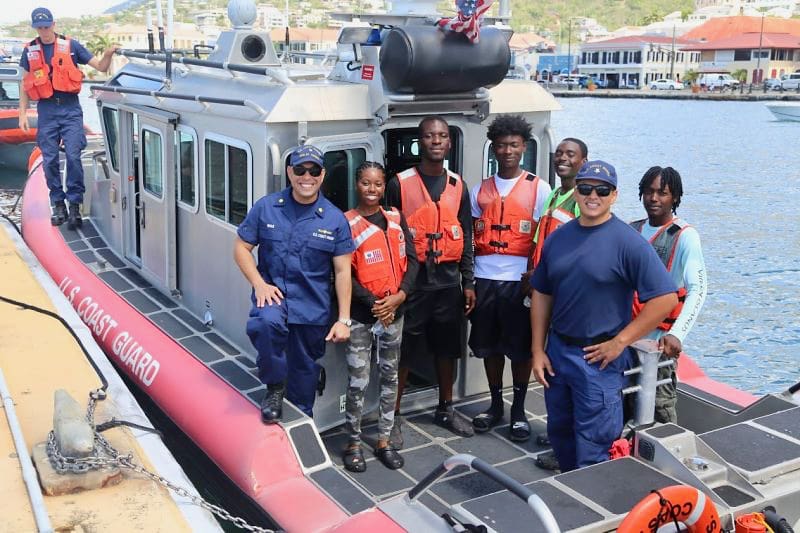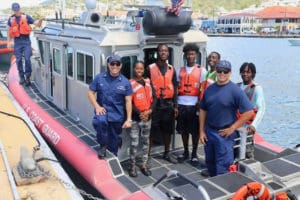 After Hurricanes Irma and Maria smashed through the Caribbean, unemployment in the territory reached the highest it had been in a decade. But local charter officials said a simultaneous boom in marine charter tourism, coupled with a high demand for service technicians to repair damaged boats, created an opportunity to cultivate a qualified, local workforce to help fill the gaps.
"If the marine industry continues to prosper, more and more vessels will relocate to the U.S. Virgin Islands, and recruitment for this maritime workforce will have to be made up from personnel from the mainland," said Oriel Blake, director of the V.I. Professional Charter Association.
In an attempt to develop a more homegrown workforce, Blake and VIPCA helped establish the Marine Rebuild Fund. Managed by the Community Foundation of the Virgin Islands, the fund fuels VIPCA's Marine Apprenticeship Program, which offers scholarships to young Virgin Islanders interested in completing an intense five weeks of training en route to earning their captain's license or pursuing a career in the marine industry.
In getting the program started, VIPC cited a lack of captain training or effort to push young Virgin Islanders to consider becoming captains.
"As the U.S. Virgin Islands marine charter industry booms, unemployment still soars, and young adults turn to crime instead of work. This project provides a means of employing young people in the U.S. Virgin Islands whose opportunities since the 2017 hurricanes have waned, but whose opportunities in the marine industry have increased," according to Blake.
Annual training takes place from June to August, and it gets program participants on the water for swimming, boat handling, navigation and piloting, among other things, along with marina and dock management done in conjunction with Yacht Haven Grande and Independent Boat Yard. Following the training, a five-day basic Standards of Training and Certification of Watchkeeping course offers more to participants interested in working on the water as captains or crew.
A partnership with Cruise Ship Excursions also makes job opportunities available to program graduates, giving them additional chances to complete the 360 days of sea time needed to earn their captain's license.
Seven graduated from the program in its first year, and 10 more this year at a special Sunset Sail ceremony on St. Thomas.
"As a strong proponent of the trades, or what we call Career and Technical Education, I am pleased to know that young Virgin Islanders like you are pursuing careers that are in line with the natural geography and resources of these beautiful islands we call home," Education Commissioner Raquel Berry-Benjamin said in her message to the group.
"The Virgin Islands marine industry – with its current use for transportation, recreation, fishing, science and research – has only scratched the surface of what it can and will be in the future. You are now a part of that bright Virgin Islands' future," she added.
The fund has also fueled a partnership with My Brother's Workshop, which offers vocational training through its MBW Marine program in carpentry, welding, wood steaming, designing forms from bending wood, bending steamed lumber, finishing work, fiber glassing and repair, sail making and repair and more.
"This program has already been underway for one year and looks forward to growing in years to come," Blake said.
More information is available, and those interested can get involved on the group's website.