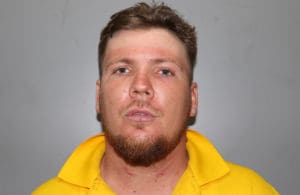 According to the V.I. Police Department at 5:08 p.m. Tuesday detectives of the Domestic Violence Unit arrested 28-year-old Chandler Heath of Estate Thomas and charged him with second-degree assault/domestic violence.
The victim reported that she had been assaulted by Heath, the father of her daughter, on Feb. 29. She said that he came to her residence and choked her as she opened her door, leaving minor injuries.
No bail was set for Heath, as per the domestic violence statutes. He was remanded to the custody of the Bureau of Corrections pending his advice of rights hearing.