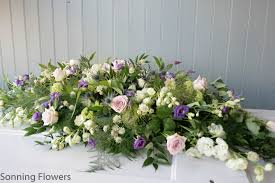 Marguerita Brannigan, also known as "Maggie," of Estate Whim   died on March 30. She was 62 years old.
She is survived by her spouse, Sherman "Butch" Brannigan; stepdaughter, Yolanda Brannigan; son, Duane Brannigan; granddaughter, Netanya J. Brannigan; sisters: Miguelina Gautier-Parrilla and Rose Mary Gautier; brothers: Fernando Camacho, Julio Gautier, Angel Luis Gautier, George Gautier and Eddie Gautier; and special nieces: Nancy Paulino, Marie Gautier-Hennemann, Ivy Lynn Gautier and Aisa Camille Gautier.
She is also survived by nieces: Elizabeth Erarte, Diana Rivera, Erica Rivera, Erika Camacho-Duran, Yakara  Gautier, Magnolia Gautier, Alba Gautier, Vanessa Gautier, Janitzi Gautier and Rachel Gautier; and nephews: Carlos Rivera, Fernando Camacho Jr., Jeffrey Centeno, Efrain Camacho, Gilberto Camacho, Julio Camacho, Miguel Gautier, George Gautier Jr., Michael Gautier, Daniel Gautier, Geormi Omar Gautier and Aramis Gautier.
More survivors are great nieces: Elsie Erarte, Elizabeth "Lizbeth" Erarte, Jessica Garcia, Rufina Paulino, Michelle Paulino, Artemah Woods, Nazarie Woods, Bianca Joseph and Tatiana Gautier; great nephews: Mark Roebuck, Miguel Hennemann, Eric Hennemann, Jahzeel James, Jaydon Lopez, John Joseph, Domingo Erarte, Anthony Erarte, Erickson Erarte, Luis Daniel Munoz, Rufino Paulino and Ramon "Eddie" Castillo; and aunt, Guillermina Gautier-Figueroa.
Survivors include daughter-in-law, Sandra Brannigan; brothers-in-law: Stanley Jacobs, Jose Parrilla, Felix Garcia, Elwood Canton, Lauritz Canton and Otis Brannigan; sisters-in-law: Justina Gautier, Ana Maria Camacho, Jenny Gautier, Mireya Gautier, Robin Brannigan, Paulette Krauser, Lauralie Lynch, Eladie Jacobs and Patrice Canton; and special cousins: Antonia Parrilla and Gail Figueroa.
Other survivors include special friends: William and Henna Roebuck, Ana Marie Garcia, Marina Rivera and Augustina Encarnacion; close friends and relatives: Carlos Rivera and family, the Gautier family, Figueroa family, Camacho family, Lebron family, Ramos family, Mason family, Christopher family, Canton family and Brannigan family; as well as other relatives and friends too numerous to mention.
The family requests that those in attendance wear blue.
The family appreciates your support and condolences; however, due to the current situation and mandates, a private service and burial will be held on April 7. Your understanding is greatly appreciated.