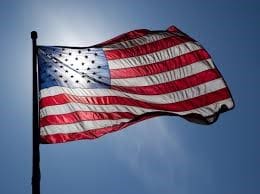 I join the entire Virgin Islands as we honor the fine men and women of our military services who have made the ultimate sacrifice to protect the freedoms that we enjoy daily. They have given their lives in service to our nation and deserve to be recognized for their commitment.
Today is a special day for us to come together in reverence and pay tribute to our fallen soldiers. We commemorate their acts of patriotism. The valor that they have demonstrated serve as a true testament of selfless service. It is with heartfelt appreciation and my deepest respect that I say thank you for their bravery.
Our Virgin Islands military service men and women have fought on American and foreign soil for our great nation. Their courage was instrumental in preserving liberty and justice for countless lives. The commitment that they made by offering service above self will never be forgotten.
As we salute the fallen on Memorial Day, we recognize them as heroes and praise their legacy. We will remember their names and the greatness that they represented in all branches of military service. May we continue to be inspired by the memories of those heroic men and women who served our country with vigor and steadfastness.
I extend prayers for God's grace, strength and comfort to the families who mourn the loss of servicemen and women. Our gratitude and appreciation for their service will never fade or cease. Forever in our hearts will their memory live on.
Lt. Gov. Tregenza Roach