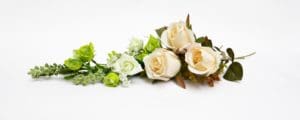 David Blaine Tyler, born March 1, 1954, died May 21. He was born and raised in Wisconsin.
While in college, his family moved from their family farm to open a trophy column manufacturing company in Utah.
David led a life outside the box — living in Colombia, Kuwait, Puerto Rico, and the Turks and Caicos. He settled in St. Thomas in 1989, the same year he started his more than 30-year career at Antilles School. The deep relationships he formed at Antilles School were a constant. He found a close group of friends at Sibs Restaurant, where he quickly became known as "The Professor."
David was preceded in death by his mother, Bobbie Lee Tyler, and his siblings, Keith Tyler and Jeff Tyler.
He is survived by his father, Robert Tyler; his sisters: Peggy Tyler and Lisa (Tyler) Bronson; and his daughters: Jill Tyler and Nikki Tyler. Both daughters inherited his fierce intelligence, quick wit and steadfast dedication to their careers and the communities that come along with careers. Jill inherited his ability to hold court in a room, while Nikki inherited his thriftiness, which some would refer to as cheap.
David is also survived by the thousands of students he taught during his career. They were his pride, joy and reason for waking up in the morning. His family sends their deep appreciation for sharing your lives with him.
In lieu of flowers, please donate to the scholarship fund in David's name at Antilles School.