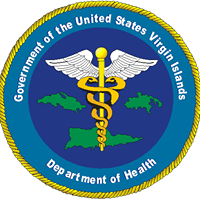 Suicide is the 10th leading cause of death in the United States, taking over 100 lives daily. It can be a result of many factors, including pre-existing mental health issues, physical health issues, extreme stress or sudden trauma. During a global pandemic, stress levels are running high, which can put people at a higher risk for suicide.
Other risk factors include a family history of suicide and mental health illnesses, substance abuse and overdose, access to weapons, unemployment, poverty, physical illness, sexual abuse and others. The most cited risk factors for suicide include psychiatric disorders; genetics; substance abuse; unpleasant, abusive or stressful family and social situations; and bullying.
Oftentimes, psychiatric factors and substance abuse co-exist, and men tend to commit suicide four times as frequently as women.
With rising stress levels as a side effect of a global pandemic, it is important to know and recognize when someone may be contemplating suicide. Signs to look out for are an increase in drug and alcohol use; withdrawing from friends, family and social settings; talking about suicide, dying and wanting to die; talking about feelings of hopelessness and doom; acting anxiously or recklessly; showing unexpected and unexplained rage; or displaying mood swings.
At the VI Department of Health, resources are available for any who may be struggling mentally or contemplating suicide. The Behavioral Health and Substance Abuse Program has counselors and helpful information on managing stress, coping with job loss, recovering from substance abuse and more. The VIDOH website has additional resources on suicide prevention and management which can be found at https://doh.vi.gov/resources/topics/S.
If a person or someone that person loves is showing signs of contemplating suicide, call the National Suicide Prevention Hotline at 1-800-273-TALK (8255). Someone is available 24/7 to talk. Calls are free; all information shared is confidential.
Together people can help end the stigma associated around mental health and suicide. Together they can help keep communities healthy and safe.