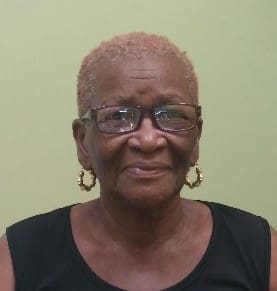 Marie A. Charles, also known as "Donilla Cuffy," of Flambouyant Gardens died on June 19. She was 83 years old.
She is survived by her spouse, Joseph Charles; daughters: Lynda Auguiste (North Carolina); sons: R. Oliver David Esq. (St. Croix) and David Charles (Dominica); grandchildren: Kurku Challenger, George Challenger, Sarne Challenger, Zhary Piper, Rhanda Aaron and Christian David; and 11 great-grandchildren.
She is also survived by sisters: Magdelene Dolphin (St. Thomas) and Edwaline Dorw (Guadeloupe); brother, James Emmanuel (Guadeloupe); son-in-law, Joseph Auguiste (North Carolina); brother-in-law, William Dolphin (St. Thomas); and special friends: Mr. and Mrs. Bobby Maglorie, Agualina Reme, Mailyn Frederick and Marie Leo; as well as other relatives and friends too numerous to mention.