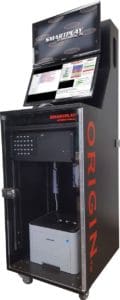 The V. I. Lottery informs the public that based upon Governor Albert Bryan's order on Thursday, July 9, the Lottery has directed its contractor, Southland Gaming V. I. Inc., to disable all the video lottery terminals at all of the gaming centers and retailers in the St. Thomas-St. John District until further notice.
The health and well-being of the community come first. The V. I. Lottery urges the community to follow all guidelines and safety protocols to keep the public healthy and safe.
For more information, call the V.I. Lottery at 774-2502 on St. Thomas or 778-6360 on St. Croix.