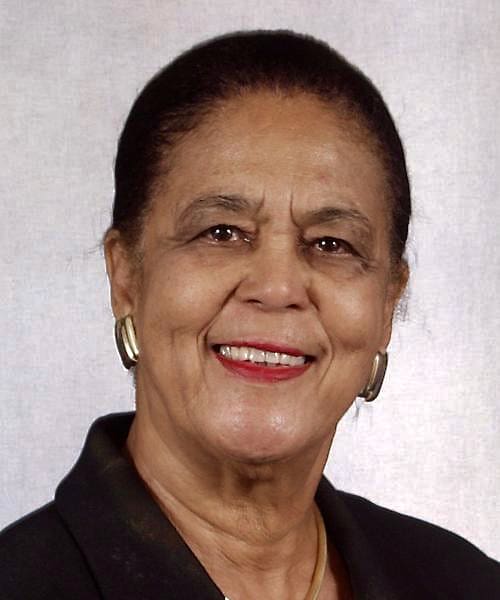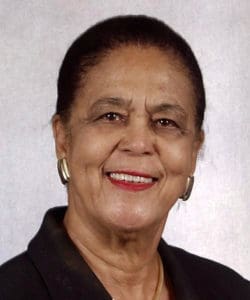 Tributes and remembrances are being offered at the passing of Wilma Marsh-Monsanto, 78, who died Tuesday, Aug. 4, after a brief illness.
Gov. Albert Bryan Jr. on Friday issued a statement praising Marsh-Monsanto as a "guiding light in the movement to protect and advance the rights of native St. Johnians."
She is perhaps best known for waging a 30-year legal fight against the Virgin Islands National Park over land boundaries that encroached on her family land on St. John. After 2000, she joined the St. John Unity Day Group, a coalition of native landowners who joined with others in a lawsuit against the V.I. government over property taxes.
St. John business owner Myrtle Barry was one of the leaders of Unity Day. She called Marsh-Monsanto a dedicated volunteer.
"Wilma Monsanto was committed to the causes of civil accountability and justice, keeping many concerns affecting the quality of life for the people of the V.I. alive on the radio and publicly. Her courage and legacy will be remembered and missed," Barry said.
The group's effort did not succeed, but the lead plaintiffs in the case, Berne Corp v. Government of the Virgin Islands, won a ruling in District Court that led to new laws and a recalculation of the tax assessment formula.
"Wilma Marsh-Monsanto was a fearless and relentless advocate for local property owners' rights, and a committed public servant who served on the Board of Elections and as a delegate to the Fifth Constitutional Convention," Bryan said. "I will always admire Mrs. Marsh-Monsanto for her tenacity and unrelenting will to serve the people of the territory and offer herself to service time and time again. She truly is among the unique few Virgin Islanders who dedicated their lives and livelihood to the betterment of our greater Virgin Islands community."
She is also remembered for her desire to serve as an elected official.
In 2010 Marsh-Monsanto ran for and won a four-year term on the Board of Elections, representing the St. Thomas-St. John District. She also ran unsuccessfully for the Senator-At-Large seat in the 30th Legislature.
In an appearance on a televised forum called Meet the Candidates, Marsh-Monsanto called herself an independent and said the territory needed bold individuals to run for public office.
Elections Supervisor Caroline Fawkes said that shortly before Marsh-Monsanto died, she was ready to pursue those ambitions again in hopes of rejoining the Elections board.
"She was running in 2020. She did pick up a [candidate petition form] package in April, but then she didn't file in May. I think that's when she got sick," Fawkes said. "She was a very good advocate for the community. That's how I met her when I started at the board."
Marsh-Monsanto was born on Nov. 17, 1941, to Will and Genevieve Marsh, the first of 11 children. She is survived by her husband, Liston Monsanto, two children, Lorelei and Liston Jr., and eight surviving brothers and sisters.
Funeral arrangements are being handled by the Dan Hurley Home for Funerals and Cremation Center on St. Thomas.