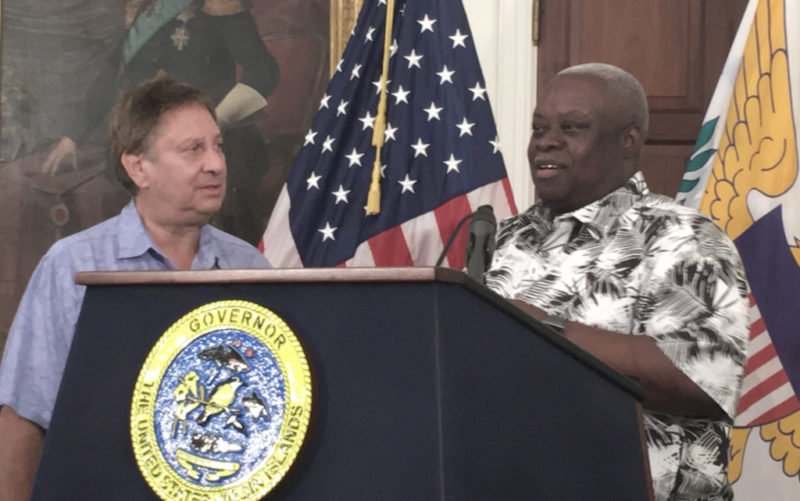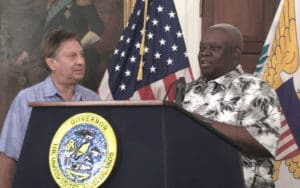 Three federal appellate judges have ruled in favor of a St. Croix businessman who admitted he failed to pay taxes to the Virgin Islands government for 14 years. Justices of the U.S. Appeals Court for the 3rd Circuit said the businessman did not have to pay the balance of restitution ordered by a lower court because a U.S. Virgin Islands governor pardoned him.
The ruling issued on Sept. 9 also directed the V.I. government to return funds that Cohen paid as part of a payment schedule issued by the District Court. But Third Circuit Judges Peter J. Phipps, Julio M. Fuentes and Joseph Greenaway Jr. did not stop local officials from collecting thousands of dollars in taxes Cohen admitted he did not pay between 2004 and 2010.
Thursday's appellate ruling from the three-judge panel was not unanimous. Phipps wrote the majority opinion while Fuentes wrote one favoring the territory.
Cohen was arrested in 2004 after an investigation conducted by a tax collection task force set up by former Attorney General Vincent Frazer and then-Internal Revenue Bureau Director Claudette Anderson. At the time he owned JKC Communications, Clara Communications and Radio 95, and when he was arrested, officials said Cohen owed taxes on $10 million in revenue brought in by the companies' five radio stations.
The defendant pleaded guilty in June 2015 to two counts of willful failure to file tax returns. He was sentenced to serve five years probation and pay $892,402 in restitution, starting with an initial installment of $80,000. Several months later, a federal judge implemented a payment schedule of $6,000 a month and three lump-sum payments.
If the schedule had been followed, Cohen was expected to pay the full amount by 2020. But in December 2018, Gov. Kenneth Mapp pardoned 15 people prior to leaving office. Cohen was one of those receiving a pardon.
The case returned to court. A lawyer representing Cohen said the governor's pardon meant his client did not have to pay the balance of the restitution. U.S. Magistrate George Cannon rejected the claim in February 2019. An appeal was filed to the Third Circuit.
In his majority opinion, Phipps agreed with Cohen, adding that a portion of the restitution already paid should be returned as well because the funds were being held in a court registry and had not been turned over to the V.I. government.
But the judge said that did not apply to the tax debt owed at the time of Cohen's arrest.
"Nothing about this pardon prevents the Government of the Virgin Islands from pursuing civil remedies to collect outstanding taxes from Cohen, which does not appear to be precluded from the statute of limitations," Phipps said.