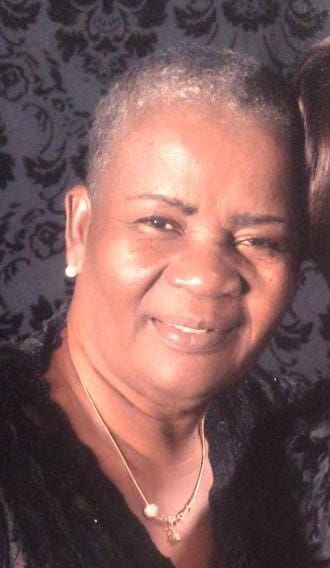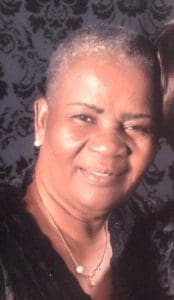 Ellenmay J. Joyce, also known as "Ashby," of Estate Mutual Home died on Sept. 12.  She was 66 years old.
She was preceded in death by her parents: Daisy Carrington and Lessington Roberts; niece, Denise; nephews: Avery and Fitzgerald; uncle, Charles Nurse; and cousin, Keon
She is survived by her daughters: Karen Joyce, Keitha Joyce and Angelica Merrick; son, Keith Joyce Jr.; grandchildren: Keith Joyce, Kymani Joyce, Serenity George, Jahzara Todman, Jahxai Todman, Aniya Jospeh, Axaiya Todman, Jaydin Auguste and Amarlia Pilgrim; sisters: Valerie Weeks, Jaqueline Roberts and Elda Green; and brothers: Juno Roberts, Cuthbert Roberts, Patmore Roberts and Dale Carrington.
She is also survived by nieces: Jay, Jay Jay, Shekema, Deliah, Amelia, Chondra, Dawn, Michelle, Amy, Allysia, Tamara, Kenish, Kiana, Leanna, Ladia, Dahlia and Delani; nephews: Junior, Hannis, Orden, Christopher, BJ, T'Qwon, Kenya, Jaylanie, Dale, Erin, D'Jante, Shamaul, Jamihl, Naheem and Robert; aunts: Franella Nurse and Ruth Nurse-Nat; uncle, Winston Nurse; brothers-in-law: Raymond Green and Roy Weekes; sister-in-law, Gloria Roberts; and goddaughter, Wendy Thomas.
Mourners also include special friends: Roseclaire Kirby and family, Marie Williams, Genita Daniel and family, Etienne Charlery, Ianthe Merrick and family, Glen Barnard, Dawn Nicholas, Claire Stevens and family, Gertrude Gumbs and family, Mr. and Mrs. DeChabert, Cora Edwards and family, Terese Javois and family, Frances Sylvester and family, Winfield Joseph and family, Paulette Mason and family, Katie and family, Judy Levine and family, Keith Joyce, Athly Merrick, and Dezel and family.
Other survivors include cousins and other relatives: Lucia Williams and family, Patricia Roserie and family, Chesley Roberts and family, Charlie, Dean, John, Wade Leroy, Linroy, Lesroy, Keithroy, David, Cordain, Jerry, Dawn, Sharon, Suzanne, Isha, Shanty, Paula, Juliette, Chere, Latisha, Hichs, Everton, Denroy and Andre; as well as other relatives and friends too numerous to mention.
A viewing will be held from 3-5 p.m., Friday, Oct. 2, at James Memorial Funeral Home Chapel.
The funeral service and interment will be held at 9 a.m. on Saturday, Oct. 3, at Kingshill Cemetery. The family respectfully requests that attendees wear a face mask and adhere to the social distancing requirements