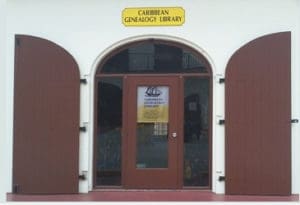 The Caribbean Genealogy Library has an opportunity for educators (active or retired, elementary to high school) to work on a project related to Virgin Islands history.
The project, entitled "Teaching Virgin Islands History using Original Source," will include original sources related to the U.S. Virgin Islands, including documents, artifacts, artwork and photographs, etc. Narratives about each source, worksheets to help students meet and analyze the sources, and classroom learning activities will also be included.
Educators interested in learning about this project and submitting a response to the request for proposal are asked to please contact the library at caribgenlibrary@gmail.com.