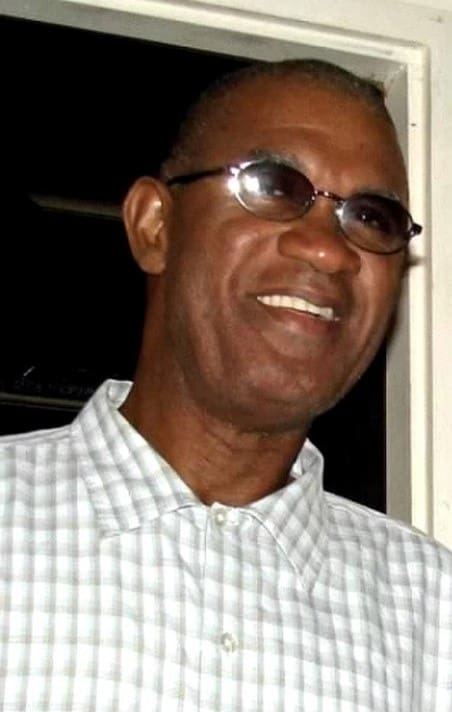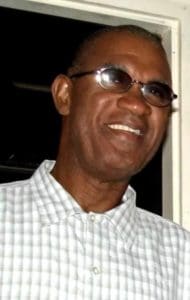 Deacon Hyacinthe George of Estate Ruby died on March 15. He was 71 years old.
He was preceded in death by his parents: Edna Prosper and Ingram George.
He is survived by his wife of 50 years, Frances Victor-George; children: Washington George, Cindy E. George-McIntosh and Lucia George; grandchildren: Sierra R. McIntosh, Ebony A. McIntosh, Gabrielle M. Carlisle and Angelica Rogers; sisters: Matilda George Monrose, Paulina Charlemagne and Germaine Mitchell; brothers: Peter George and Lambert George; and nieces: Glenda Chesmin, Shenelle Chesmin, Sabrina George, Sylia George, Leander George-Nicolas, Pam Phillip, Christobel Philip, Mary Charlemagne, Sandra Charlemagne, Brenda Alexander, Lucila Alexander, Marelene Smith and Victoria George-Spring.
He is also survived by nephews: Johnathan Monrose, Daiłies Monrose, Williamson George, Augustin Philip, Gregory Philip, Merius Philip, Ignatious Philip, Augustin Phillips, Michael Charlemagne, Stephen Charlemagne, Denis Alexander and Liam George; brothers-in-law: Rufus Victor, Thomas Victor and Valence Charlemagne; and sisters-in-law: Theresa Victor-Henry, Monica Victor-Anatole, Lamberta Victor-Anatole, Mary H. Victor-Tisson, Mary E. Victor, Ann George, Mary George, Cyrillia George and honorary sister-in-law, Cynthia Victor.
Other survivors include special friends: Raphael Albany and family, Theresa Beck, Bella Amor Smith and parents, Dorothy Bideau and family, Lucy Bough, Florence (Flo) Cornelius and family, Mr./Mrs. Hilary Joseph and family, Naomi Julian, Deacon Joseph (JT) Mark and family, Mr. and Mrs. Winston (QT) Powell, Marie Serieux, Deacon Eugene and Marie Thompson, and Rosemary Walcott, and many, many, many more friends and relatives too numerous to mention; godchildren: David Anatole, Rena Elias, Lucia Emanuel, Isaiah Kelley, Leon Lake, Claire F. Rodgers, Keshante Victor, Winsbert Victor and many more; as well as cousins: Jacintha Augustin, Agnes Francis, Clarita Chooran, Charles Paul, Eric Paul and many more too numerous to mention.
In lieu of flowers as per Deacon Hyacinthe George's request, donations can be made to Missionaries of Charity – St. Croix, No. 55 Queens St., Christiansted, VI, 00820
Due to the COVID-19 pandemic and public health regulations, masks and facial coverings must be worn at all times.
There will be a viewing at 9 a.m. with service tp follow at 10 a.m., Friday, April 9, at St. Ann's Catholic Church. Interment will be at Kingshill Cemetery.