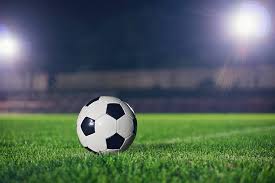 The USVI Soccer Association (USVISA) advises that successful completion of a CPR and First Aid Certification course is a requirement for all coaches and coordinators facilitating the Grow the Game Grassroots Festivals season.  Getting trained in First Aid and CPR can make a difference in the lives around you. Here, everyone can receive the lifesaving skills of CPR, how to use an AED, and how to help during sports-related emergencies.
All coaches and coordinators registered with USVISA will be enrolled for training with the American Heart Association (UVI CELL First Aid and CPR Certification course) on St Thomas.  On St. Croix, coaches and coordinators will be enrolled in the St. Croix Rescue First Aid and CPR Certification course.
The Soccer Association pledges to continue providing opportunities for personal and professional development for all members of the soccer community.
For more information on USVI Soccer Association programs, contact the USVI Soccer Association office at 719-9707 or email usvisoccer@gmail.com.  Follow USVISA on Facebook at: USVI Soccer Association