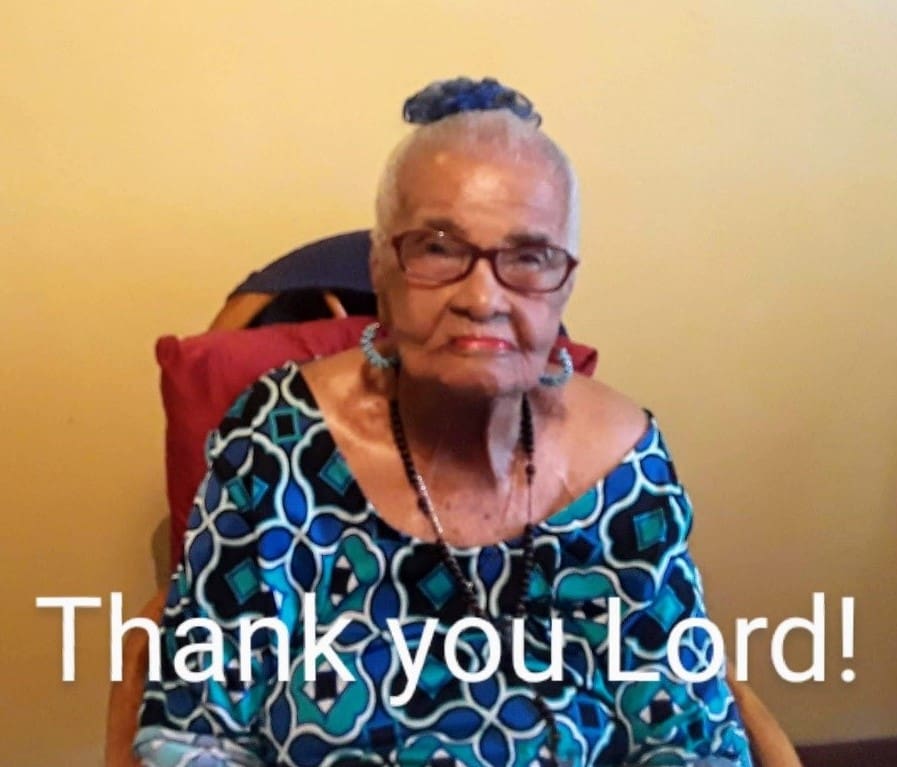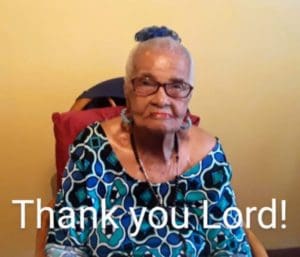 It is with a deep and profound sadness that we announce the passing of our beautiful, caring and loving matriarch Olive Perline LeCointe, on June 18.
Miss Olive was born in Roseau, Dominica, West Indies, to Gertrude Morancie and Hilton Celaire on Aug. 1, 1920.
She was preceded in death by her husband, Francis Henry LeCointe; and her son, Joseph F. LeCointe.
She is survived by daughters: Violet Beckles, Marlene Roberts, Irma Hodge, Jean LeCointe Crews (Jose) and Gertrude LeCointe Esq.; stepsons: Ryan LeCointe (Athenia) and Peter LeCointe (Paula).
Olive left behind her beloved brother and sister-in-law: James and Catherine Cookman and their daughter, her beloved niece Christine Cookman.
Miss Olive's grandchildren include: Anthony Goddard, Jeffrey Goddard (Althea), Gregory Roberts, Kelly-Ann Roberts, James Roberts, Shaka LeCointe, Shamani LeCointe, Tiffany Hodge David, Danielle Crews and Ruben Crews.
Her step grandchildren include: Ryan Jr., Andy and Andrew, Wayne, Lane, Latne and Deszile LeCointe; her great-grandchildren include: Jade Goddard Leslie, Ariana, Treasure, Madison, Taiya and Cayden Goddard, also Cameron, Kayla, Katanna and Cassielle Crews, Dequin LeCointe, and Trinity and Jasmine David; her step-great-grandchildren include Miles McIntosh and Vanessa LeCointe.
Olive was great-great-grandmother to Milanie, Nyomi, Romero and Nausticie Leslie.
Olive is survived by her sister, Joy Celaire Baudville and her family.
Her nieces and nephews include: Cicely Jarvis Alphonso (Leo), Oswald Jarvis, (Mirian), Delorest Jarvis MD. (Anna, MD), Annette Jarvis Sellers (Ronald) and Alexander Celaire (Karen).
Dear to Olive were her niece-in-law and friend Adeline LeCointe; grandniece-in-law, Donna LeCointe Prince; grandnephew-in-law, Edward Vaughan James Esq. She was fond of all family members, including the Eufield John Baptiste Sr. family, the Scott and Bernadette Parillon family, the Jude Smith (Avis) family, Anna Smith, Cynthia Etienne Dimbas and family, the Emanuel family, including Donna Emanuel (Luther), and the Morancie, Etienne and Celaire families.
Along her life's journey, Olive made numerous friends whom she considered to be family, including her adopted daughter, Brenda Petrus Bastian, Mae Agnes Velez, Rita Mae Martin, Unita Georges, Mercedes Moorehead, Winona Hendricks, Lisa Rose Bough, Franklyn and Martha Mills, Mark Nixon, Eugene and Marie Thompson, Maslyn Alexis, Flora Royer, the Burton O'Reilly family, Cynthia Christian, Errol and Olive Bedminister, Loretta Galloway, the Serrant family, Francis Romain, Melanie Castor, Rachel Ottley and family, Matthew and Beulah Telesford, Matthias George, Maisie Willie, God Daughters Arlene O'Reilly and Ulette Todmann Hodge, Michael Matthews, Cindy James and Asia Ottley.
Olive appreciated deeply and profoundly those who shepherded her along the way, including Fr. Michael Kosak, Fr. Simon Peter O'Pira and Fr. Luis Kemayou. Some of Olive's fondest memories came from strong bonds that she developed at the Alfredo Andrews Elementary School Community, St. Ann's Roman Catholic Church Community, including the after church senior gathering with Lizzy Charles, Mable Williams, the Christmases. Evangelist and Melvina Albert, the St. Ann's Sacred Heart Society and the Friends of Christ Prayer Cell.
Even while ill, Olive made friends with her caregivers in the ICU of the Governor Juan F. Luis Hospital and Medical Center, blowing them kisses, mouthing "I love you's" and stroking their hands as they attended to her.
Viewing for family and friends will take place from 3-5 p.m., Tuesday, July 13, at James Memorial Funeral Home.
Olive's funeral services will be held at Sts. Joachim and Ann (St. Ann's) Catholic Church, Barrenspot, St. Croix, on Wednesday June 14. Tributes will begin at 9 a.m. followed by a Funeral Mass at 10 a.m. Olive will be laid to rest at the Kingshill Cemetery.
May she rest in the peace of God.