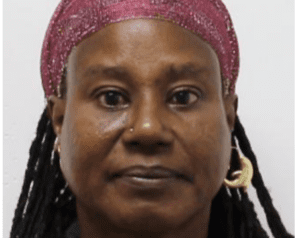 Lydia Bell of St. Thomas is wanted in the connection with a first-degree assault that occurred in Oswald Harris Court, the V.I. Police Department announced on Monday.
Bell, 56, is Black, weighs 162 pounds and is 5 feet 3 inches tall. She is known to frequent the Michael Kirwan Terrace housing community, police said.
If seen, notify 911 or Detective Y. LoBlack of the Criminal Investigation Bureau at 340-774-2211 Ext 5577.