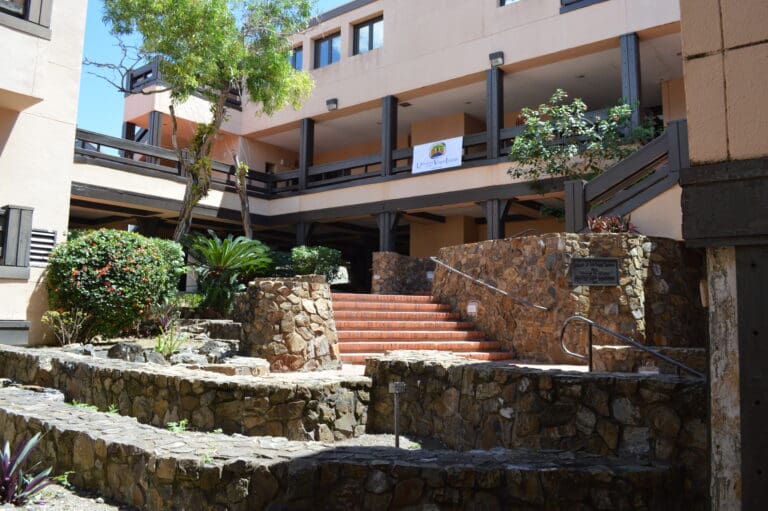 UVI Closed for Good Friday on April 15 The University of the Virgin Islands will be closed in commemoration of the Good Friday Holiday on Friday, April 15.
Classes and administrative offices will resume on April 18, at their normal, regularly scheduled times.
 UVI to Host Master in School Counseling Program Information Session Do you possess dispositions that would promote school students' well-being and future success?
Do you wish to facilitate school students' academic, college/career, and social/emotional development?
Do you see, or could you see, yourself as an advocate and change agent for all school students?
If the answer to these questions is a resounding 'Yes!' then the Master of Arts in School Counseling (MASC) program within the UVI School of Education is for you!
Please join us for this semester's final engaging MASC Interest and Information Session on Thursday, April 21, at 3:30 p.m. via Zoom to express interest and to learn details about the program.
Speakers will include:
Karen Brown, Dean, School of Education
Xuri Maurice Allen, Program Director
Patricia Towal, Director, Counseling and Career Services (Albert A. Sheen Campus) and MASC Adjunct Professor
The Zoom log in link and meeting credentials are below:
Join Zoom Meeting
https://zoom.us/j/95722502737?pwd=eEk1VjlLWUJMWUIvZ0RNZ25jbzhwdz09
Meeting ID: 957 2250 2737
Passcode: 593053
Watch UVI's 60th Charter Day Celebration The 60th Anniversary Charter Day program for the University of the Virgin Islands (UVI), celebrated on March 31, was enjoyable and enlightening.
UVI celebrated six decades with student presentations, musical tributes, a rousing keynote address by Dr. Robert Franklin; UVI President David Hall made several announcements about the university's plans to honor the late Dr. Athniel C. "Addie" Ottley. Dr. Yvonne E. L. Thraen was also honored as she transitions to the status of trustee emerita after more than 25 years of service to UVI.
To see the entire event visit UVI's YouTube Channel – https://www.youtube.com/user/UVIvideos and official Facebook Page; https://www.facebook.com/UVI.edu
For more information, contact the Public Relations Office at pr@uvi.edu.
USVI Storm Strong Announces Free 2022 Summer Camp, Call for Camp Participants bs Paid Youth Leaders USVI Storm Strong is a hurricane hazard preparation program that brings together private and public partners to develop long-term, high-impact, community-focused hurricane preparation skills with $500,000 in funding from the National Oceanic and Atmospheric Administration's (NOAA) Environmental Literacy Program (ELP).
"Hurricanes Irma and Maria were devastating storms that fundamentally changed our community. But they also gave us a tremendous opportunity to think about how we can be more prepared for future storms," said project leader Dr. Kristin Wilson Grimes, Ph.D., UVI assistant professor in the Center for Marine and Environmental Studies. The USVI Storm Strong Program engages middle- and high-school youth and their families in workshops designed to increase their abilities to be prepared for a major storm. The program launched in May 2018.
More information is available in a news release on the Media Section of the UVI Website  www.uvi.edu/   environmental studies or email howard.forbes@uvi.edu