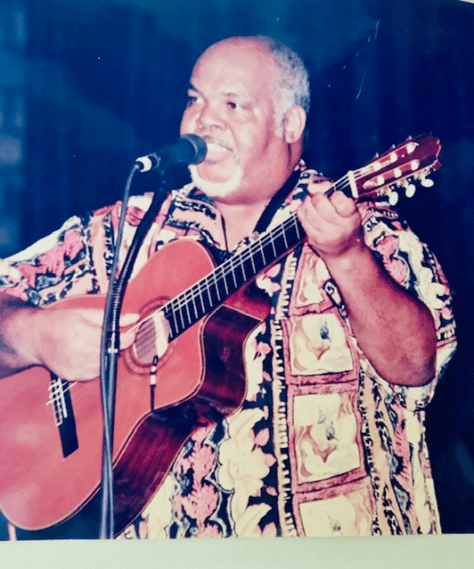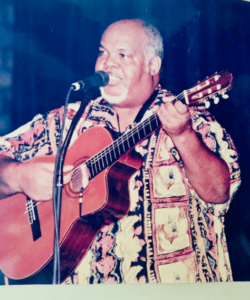 Dr. Eugene A. Petersen, 73, also known as "Doc Petersen," died on April 2 at the Gov. Juan F. Luis Hospital on St. Croix.
He was a retired veterinarian who held the distinction of being the first Virgin Islander to earn a Doctor of Veterinary Medicine Degree (DVM) in 1975.  He was dearly loved by his family and his community, a man who wore many hats as a public servant, cultural ambassador, musician, singer, actor, horse racing icon, published author, mentor, trailblazer and radio talk show personality, to name a few.
But most of all, he loved his family, was kind and compassionate, a man who never met a stranger and who was devoted to his hometown of Frederiksted, in particular, and the Virgin Islands, in general.  His legacy lives on through his family and in the hearts of those he influenced and inspired.
He is survived by his sisters: Louise Samuel, Arlene Abrahams and Amelia Gill Joseph (Frederick); sisters-in-law: Louisa Petersen and Ellen Petersen; brother, Leon "Mickey" Petersen (Ellen); and nieces: Sharon Rogers-Drummer (Don), Evadney Rogers Key (Joseph), Brenda Rogers-Booker (DeVondus), Asia Rogers, Cheryl Battiste Gray, Okeda Samuel, Debra Petersen Patrick, Julia Davis (Derrick), Ivette Peterson Jones (Sherman), Michelle James (Roberto), Lisa Lenhardt, Kirsten Abrahams Ottley (Basil), Kerisha "Risa" Gill, Shanda Petersen-Collier (Eric), Maunia Petersen Roberts (Malachi), Shayna Petersen and Tina Harley.
He is also survived by nephews: Cephus "Sonny" Rogers Jr., Floyd Rogers (Verletta), James Rogers (Debra), John Rogers (Amarilis), James "Moochie" Battiste, Renwick "Renny" Samuel, Peter Abrahams, Karl Abrahams (Yanet), Jens Abrahams (Maria Damaris), Shadrach "Rocky" Gill, Howard Gill, Lawrence Harley and Michael "Mikey" Petersen; as well as other relatives and friends too numerous to mention.
His Celebration of Life Service will be held on Friday, May 6, at Island Center for the Performing Arts. The viewing will begin at 9 a.m. followed by a funeral service at 10 a.m.  Casual or cultural dress is encouraged.
In lieu of flowers, a donation is preferred to UVI's Centennial Exchange Student Scholarship Fund, which Doc Petersen helped establish for students to experience Denmark and Ghana during their time at UVI.  Visit www.uvi.edu.  Type "donate" in the search bar.  The search will indicate "Donate Online" among the top responses.  Under the "Designation" portion of that page, select the "Centennial Exchange Student Scholarship" and follow the instructions.  Funeral arrangements are by Divine Funeral Services LLC.