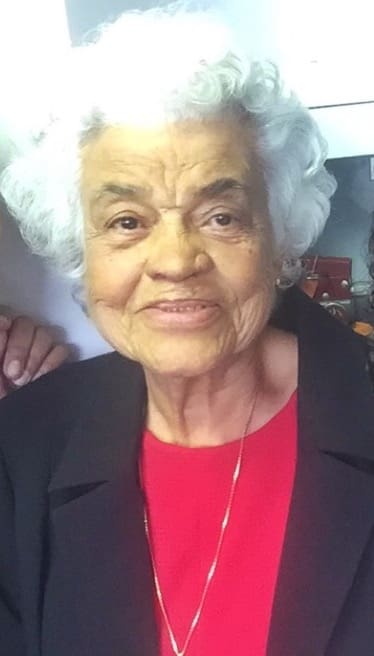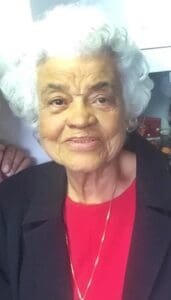 Dedicated wife, mother, sister, nurse and friend, Mrs. Hilda Adina Reese Daniel transitioned from this Earth on June 7, having 99 years lived and loved.
Hilda was born on St. Thomas, USVI, on Sept. 17, 1922, as the eldest of Percival Harold Reese and Alice Keturah Wallace's five children, a role she embraced fully. After graduating from Charlotte Amalie High School in 1942, Hilda went on to graduate as a registered nurse from Bellevue School of Nursing in New York City. She would continue on her 25+ year operating room nursing career at Queens General Hospital Center, eventually retiring at the Schneider Regional Medical Center on St. Thomas, V.I.
On July 24, 1949, Hilda married the love of her life, Clement Daniel, and soon after they welcomed their two sons Clement Daniel II (Danny) and Michael Daniel (Tony). The family thrived in New York City and returned back home to St. Thomas in 1969. Over the years, Hilda and Clement would enjoy their five grandchildren in the Virgin Islands and abroad.
On retirement, Hilda gave her time to Sts. Peter & Paul Cathedral School as a school nurse and to several offices in the church, as needed. Regardless of her location or professional role, Hilda enjoyed and spent quality time in her garden and with her adoring dogs, Chewy and Magnum. Hilda and Clement had a wonderful and happy family life together for 55 years during which they received many blessings.
Hilda is preceded in death by her husband, Clement Daniel. She is survived by her two children: Clement Daniel II (Danny) and Michael Daniel (Tony); five grandchildren (from youngest to oldest): Imani Kai Daniel, Christopher Lance Daniel, Chelsea Marie Daniel, Christa Melissa Daniel McKnight, and Corey Andrew Daniel; and six great-grandchildren.
The legacy of Hilda continues on through her descendants, loving friendships and dedication to God. 
Those wishing to pay their respects may attend the viewing at Turnbull's Funeral Home from 4-6 p.m., Tuesday, June 21, and the funeral mass at Sts. Peter & Paul Cathedral at 9:30 a.m., Wednesday, June 22. Interment will follow at Western Cemetery No. 1. Arrangements are by Turnbull's Funeral Home and Crematory Services.