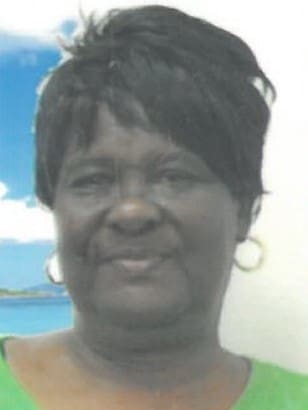 Family matriarch Alca "Olga" Paul died in Ft. Lauderdale, Florida.
She is survived by her sons: Carlton, Clement, Elvin, Curt and Justin; daughters: Kathleen, Elvia, Elizabeth and Nestor; 3 daughters-in-law;2 sons-in-law; 24 grandchildren; 13 great grandchildren; many nieces and nephews; special niece, Elizabeth Norford; special nephew, Joseph Abbott; and special Aunt Frances.
She is also survived by special friends: Andrea Ramsey, Claudette Tatem, Ms. Herbert, Teddy and Janette Feracho, The Grace Gospel Chapel family; and other families that include: the Abbotts ,Mills, Condell, Richardson, Jeffery, Hercules, West and the UVI Physical Plant families.
The viewing will be from 9 to 10 a.m. prior to the service.  Funeral services will be at 10 a.m. on Saturday, July 16, at Blyden Memorial Chapel. Interment will be at Eastern Cemetery.